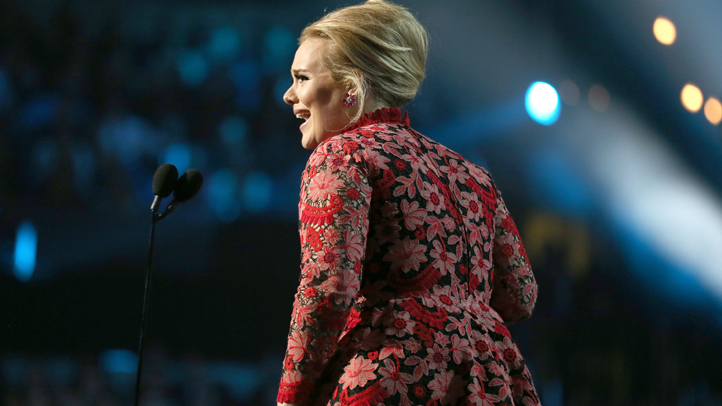 Adele's uninvited Grammy guest is finally explaining what happened on Sunday night.
After crashing the singer's acceptance speech onstage at the awards show and being released from jail, Ukrainian TV presenter Vitalii Sediuk spoke to E! News about the whole incident to try and shed some light on how he ended up where he was.
But not before declaring, "Oh my god, I feel like Lindsay Lohan."
Adele's Grammy speech crasher arrested!
Sediuk told us, "I didn't ask people where I can get inside and what is the direction, so I just followed people. So the person I followed was Katy Perry and people actually directed her all the way to the front row.
"Grammys is huge, it's like Oscars, like three hundred security, policeman and stuff like that and it was easy to come in," he added. "I really didn't think at that point that I'm doing something illegal because I don't have documents with me that I'm supposed to be here at the event, but I was excited."
Sediuk's surprise appearance was very quick and could have easily been missed by many. After being announced as the winner, Adele made her way to smooch Rihanna and over the microphone, you hear, "Such an honor to receive this award. I love you, Adele."
After that stunt, presenter Jennifer Lopez gave Sediuk the stink eye and told him to skedaddle. He was then arrested that night on suspicion of trespassing, and released Monday on $5,000 bail.
A court date has been set for March 4.
Tune in to E! News tonight at 7 p.m. and 11:30 p.m. for the full interview
Don't think he'll become one of Adele's celebrity Grammy friends, like these folks
Copyright E! Online