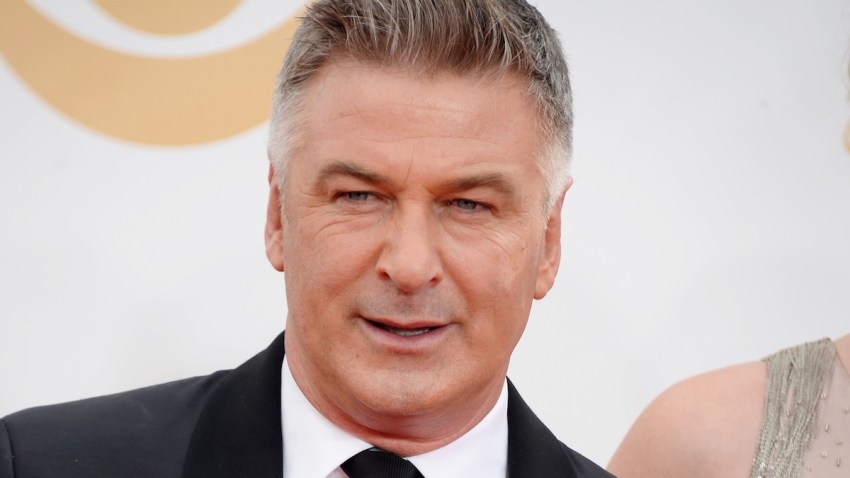 Just because Alec Baldwin isn't on TV 24/7, it doesn't mean someone isn't always watching.
MSNBC has at least temporarily yanked the actor's talk show, Up Late With Alec Baldwin, from its schedule following the release of a video in which he directed an anti-gay slur at a paparazzo who was snapping pictures of Baldwin's family.
Baldwin immediately took to Twitter to defend TMZ's claim that he used the word "f-g," insisting he actually said "fathead."
He then apologized today after, according to Baldwin, GLAAD informed him that "c--ksucker" (which he audibly did say) was also an anti-gay epithet. The organization's president called him out for his "pattern of anti-gay slurs," referring also to tweeted remarks Baldwin made back in June when he got angry at a reporter who wrote up what turned out to be an erroneous story about his wife.
"I would like to address the comments I made this past week," Baldwin began in a statement posted tonight to MSNBC.com. (E! Online is also a member of the NBCUniversal family.)
PHOTOS: Late-night talk show hosts
"I did not intend to hurt or offend anyone with my choice of words, but clearly I have--and for that I am deeply sorry. Words are important. I understand that, and will choose mine with great care going forward. What I said and did this week, as I was trying to protect my family, was offensive and unacceptable. Behavior like this undermines hard-fought rights that I vigorously support. I understand "Up Late" will be taken off the schedule for tonight and next week.
"I want to apologize to my loyal fans and to my colleagues at msnbc--both for my actions and for distracting from their good work. Again, please accept my apology."
From a business standpoint, Baldwin's ratings have been so-so: Per Variety, his Nov. 8 episode reached 395,000 viewers, while it premiered to about 654,000.
Copyright E! Online