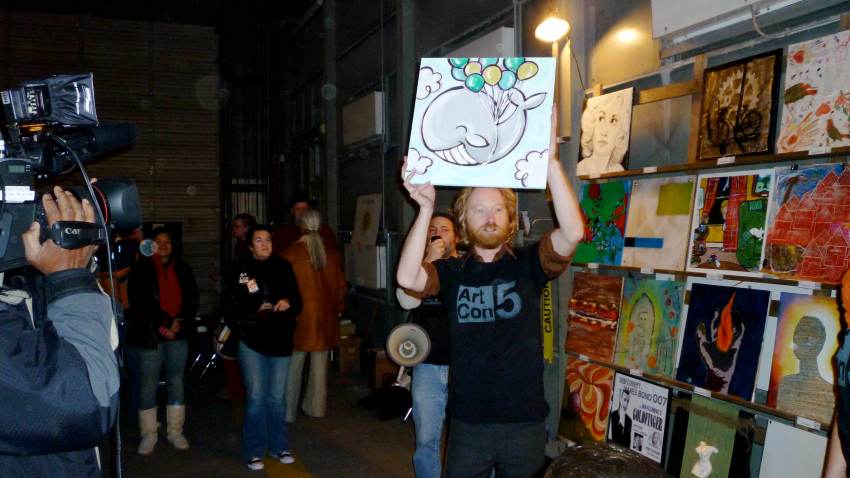 "Saturday Night Live" heads into the Emmys Sunday with eight nominations – and a chance to extend its awards record beyond 42. Among the show's biggest challenges, though, is snagging the Outstanding Variety Sketch Series trophy amid tough competition that includes two programs with "SNL" connections: the Will Ferrell-produced "Drunk History" and "Portlandia," which stars Fred Armisen and is produced by Lorne Michaels.
The Outstanding Comedy Series category also arrives wrapped in "SNL" ties, with shows featuring the talents of frequent host Louis C.K. ("Louie") and alumni Amy Poelher ("Parks and Recreation"), Tina Fey (producer of "Unbreakable Kimmy Schmidt") and Julia Louis-Dreyfus ("Veep"). Poehler and Louis-Dreyfus also are battling each other – as well as two past "SNL" hosts (Lily Tomlin and Lisa Kudrow) and an upcoming host (Amy Schumer) – for Outstanding Lead Actress in a Comedy Series honors. Meanwhile, Jimmy Fallon made the Outstanding Variety Talk Series category for the Michaels-produced "Tonight Show." [[327798281,C]]
Perhaps most significantly, Fox tapped "Brooklyn Nine-Nine" star Andy Samberg for hosting duties, marking the third time in five years a former "SNL" star has led TV's biggest night.
The latest testament to the pervasive influence of Michael's show comes just weeks before the both 40th anniversary of the Oct. 11, 1975 debut of "SNL" and the 41st season premiere on Oct. 3. The Emmys may be coming live from Hollywood on a Sunday night, but in some respects, it's an "SNL" production.
For Samberg, the Emmys gig offers a prime opportunity to expand his sitcom audience while showcasing the skills he honed on "SNL" from 2005 to 2012. The SNL Digital Shorts he produced with his Lonely Island colleagues stand as an early example of using Internet clips to build younger viewership for TV comedy. The videos also displayed Samberg's goofy, childlike charm ("Laser Cats") and a talent for musical comedy ("Lazy Sunday" and a certain gift in a box) that should serve him well at the Emmys.
In 2010, Fallon made the most of his Emmys hosting stint, with his high-energy "Born to Run" opening number leading some to believe he was born to go on to host "The Tonight Show" for NBC. Seth Meyers, Fallon's replacement on "Late Night," used his Emmys turn last year to extend his reputation beyond his previous job as "Weekend Update" anchor on "SNL."
This year's eight nominations for "SNL" suggest the show isn't living off bygone glories. C.K. and "SNL" alum Bill Hader notched Outstanding Guest Actor in Comedy Series nominations for hosting duties. Current cast standout Kate McKinnon is up for an Outstanding Supporting Actress in a Comedy Series award, speaking to the future of a late night comedy institution that strives to balance its storied past with what's ahead.
The 67th Primetime Emmy Awards on Sunday Sept. 20 will air live on Fox.
[[248352651,C]]
Jere Hester is Director of News Products and Projects at the City University of New York Graduate School of Journalism. He is also the author of "Raising a Beatle Baby: How John, Paul, George and Ringo Helped us Come Together as a Family." Follow him on Twitter.
Copyright FREEL - NBC Local Media