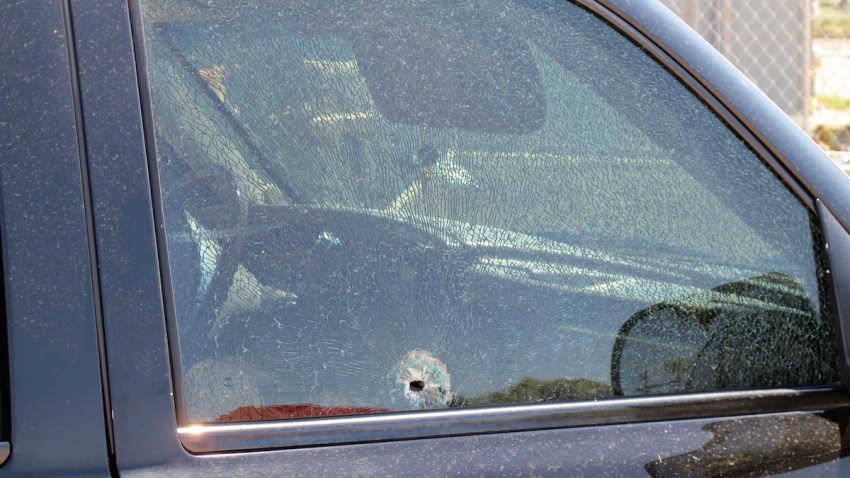 A day after Arizona authorities used the word "terrorism" to describe a series of shootings along Interstate 10 in the Phoenix area, a 10th shooting in 12 days was reported Wednesday.
A pickup truck traveling east on I-10 in Maricopa County when it was "struck by a projectile" Wednesday morning, the state Department of Public Safety said.
No one was injured, said authorities, who gave no further details. The driver of the truck told NBC station KPNX of Phoenix that investigators suspected that his truck had been hit with a BB, which shattered the rear passenger-side window.
State police said Tuesday that five of the nine other similar attacks dating to Aug. 26 had been confirmed as shootings, calling the others "incidents involving projectiles." They updated that Wednesday to describe all of the cases as "shooting incidents."