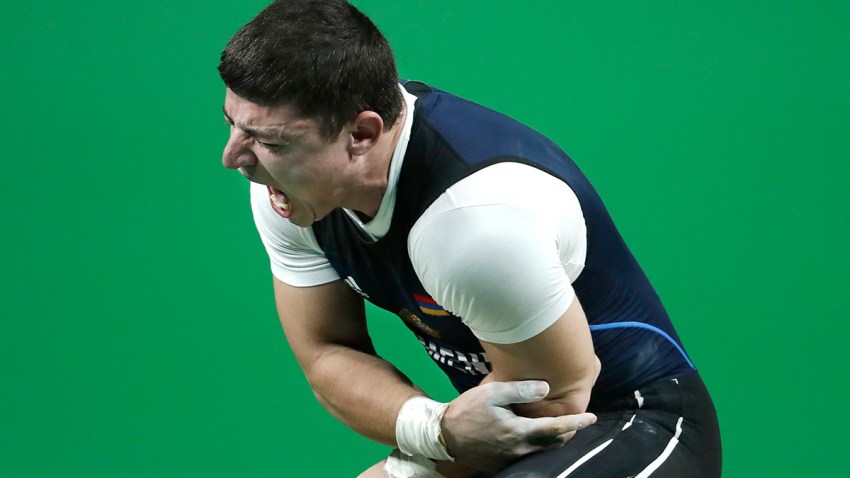 Armenia's Andranik Karapetyan was in second place of the men's 77-kilogram weightlifting competition when he suffered a horrific arm injury that left him screaming in pain.
He was attempting a 195kg clean and jerk, heaving the barbell over his head, when his left forearm appeared to snap back behind his head. Karapetyan stumbled off the stage in agony, and one of the trainers who rushed to help him could be seen holding his own head in his hands.
Karapetyan, who won the gold medal at the European Championships this year, had to withdraw.
(Warning: Graphic video.)
Kazakhstan's Nijat Rahimov took gold in the competition, snatching the clean and jerk world record in the process.
Copyright AP - Associated Press