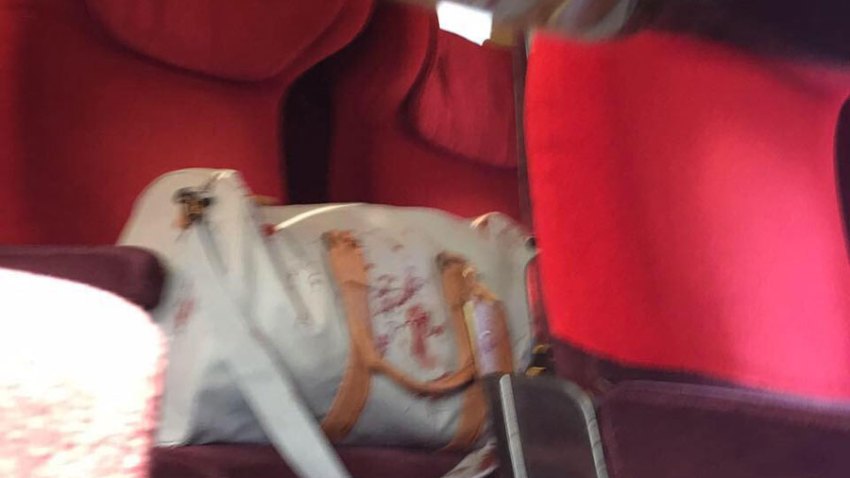 A gunman opened fire on a train traveling from Amsterdam to Paris on Friday afternoon, wounding an American passenger who helped to thwart the attack, according to a French official.
The shooting, which happened at 5:45 p.m. local time near Arras, France, left two people seriously injured, "including one American who neutralized an extremely violent person," French Interior Minister Bernard Cazeneuve said in a news conference. A third person was being treated for minor injuries, according to The Associated Press.
"It's important for me, together with the president of the Republic and the prime minister, to express to the two American passengers, who have been particularly brave, who acted during a very difficult situation, all our gratitude for what they did," Cazeneuve said. The suspected gunman was arrested.
A National Guard soldier from Oregon, Alek Skarlatos, and his friend, Spencer Stone, who is in the Air Force, subdued the attacker, NBC station KGW in Portland reported. Two others, American college student Anthony Sadler and British man Chris Norman, jumped in to help, they said in an interview with Reuters.