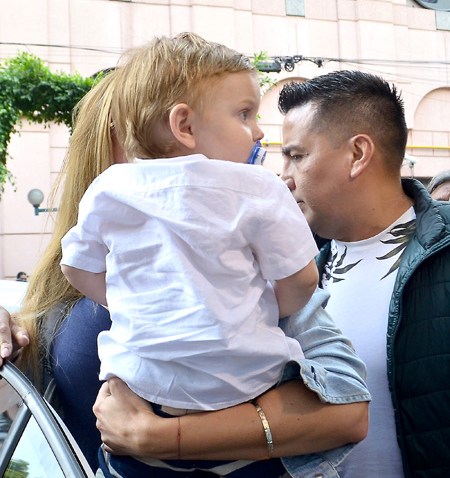 AT&T, Verizon, Sprint and T-Mobile are offering free calls and text messages from the U.S. to Turkey after deadly explosions rocked the Istanbul airport, killing dozens and injuring scores more.
Officials have called Tuesday's assault a coordinated terror attack, and Turkey's prime minister said ISIS is likely to blame.
All four major U.S. phone carriers are waiving fees for customers who are trying to reach loved ones in Turkey.
AT&T
Charges for any calls made to Turkey from the U.S. by landline or wireless customers between Tuesday, June 28 to Thursday, June 30 will be waived or credited, the company announced. Text messages are also free.
"Our thoughts are with the people of Istanbul and our customers who have friends and family there," AT&T said in a statement following the attacks.
Verizon
Verizon will not charge customers for international calls and texts made from the U.S. to Turkey on Tuesday, June 28 and Wednesday, June 29, according to the company.
"More than 170,000 Verizon employees worldwide extend condolences to all our friends and family in Turkey," the company said in a statement posted on its website Tuesday.
The exemption applies to both landline and wireless calls.
T-Mobile
T-Mobile is also waiving fees for calls and texts to Turkey, the company said. The offer extends from Tuesday, June 28 through Tuesday, July 5 and applies to prepaid and postpaid customers of T-Mobile Simple Choice, along with customers of MetroPCS, GoSmart Mobile and Wal-Mart Family Mobile.
"Today's attack in Istanbul is both tragic and horrifying," said T-Mobile President and CEO John Legere, in a statement. "Our hearts are with everyone affected by this senseless act."
Sprint
Customers of Sprint, Boost and Virgin Mobile will receive free international calls and text messages to Turkey from Tuesday, June 28 through Tuesday, July 5, the company said.
All international long distance, roaming and SMS charges will be waived.
"Our thoughts and prayers go out to all of those personally affected during this difficult time," Sprint CEO Marcelo Claure said in a statement. "We want to do everything we can to show our support and heartfelt sympathy to all Sprint, Boost Mobile, and Virgin Mobile customers with family and friends in the region."