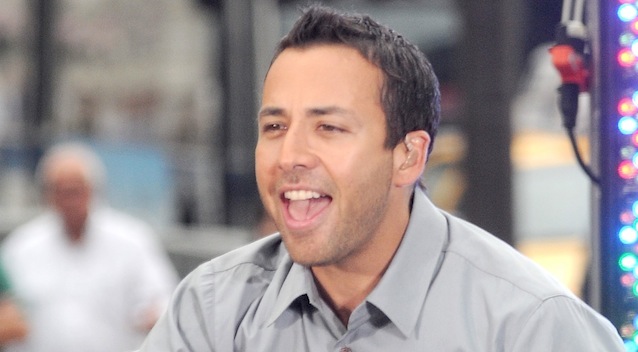 Singer Howie Dorough is slowly but surely on his way to starting his own little boy band.
The Backstreet Boys member and his wife, Leigh, welcomed their second son on Saturday, E! News confirms.
So what's the little guy's name?
Kim Kardashian reveals first pregnant photo shoot
Howie D. tweeted, "We're so excited to share this news with you all! Say hello to Holden John Dorough!"
"Holden surprised us by arriving three days ahead of schedule at 6:37 a.m., [weighing in] at 6 pounds, 15 ounces and 20 inches long," he told People, who first reported on the news.
"Holden is healthy and we couldn't be happier," Dorough continued. "Leigh is such an incredible woman and mother, and our son [3-year-old James Hoke] is so excited to have a baby brother. I feel so lucky to have such an amazing family."
Congratulations to the couple!
Copyright E! Online