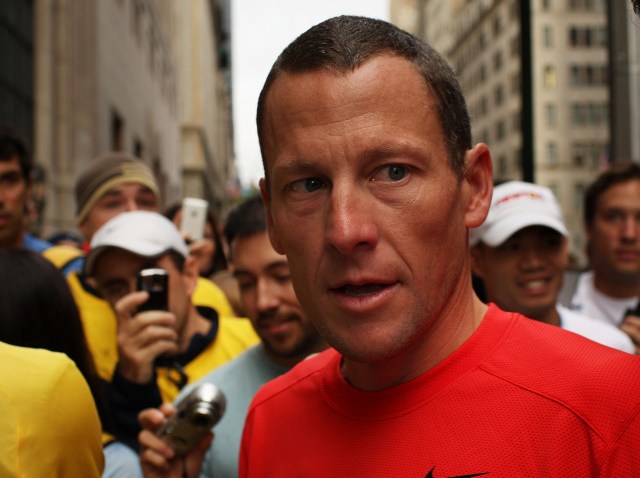 If you haven't heard, there's a new feud in Hollywood -- Ben Stiller and Lance Armstrong are in the midst of a YouTube war.
Just this week, Stiller introduced his new charity StillerStrong with a faux-antagonistic video poking fun at Armstrong's Livestrong campaign.
"You're an awe-inspiring person and you've inspired me to try and do something to help other people," Stiller said to Armstrong as a nude image of the athlete riding a bicycle flashed across the screen.
Though the video may seem fake, the charity is real: All proceeds from StillerStrong go towards the Save The Children's Ceverine Community School Project in Haiti.
Not to be outdone, Armstrong posted a video from an "emergency board meeting" and outlined Livestrong's plan of attack.
"We can't tolerate what you're doing at StillerStrong," Armstrong said.
"We've gone after a lot of people for trying to use the name 'anything'-strong. There are people that have the last name Armstrong that we've gone after. The Army is actually using 'Army Strong,' we're going to sue the Army."
We'll have to wait to see what Stiller has up his sleeve, but I for one have my fingers crossed for a walk-off.