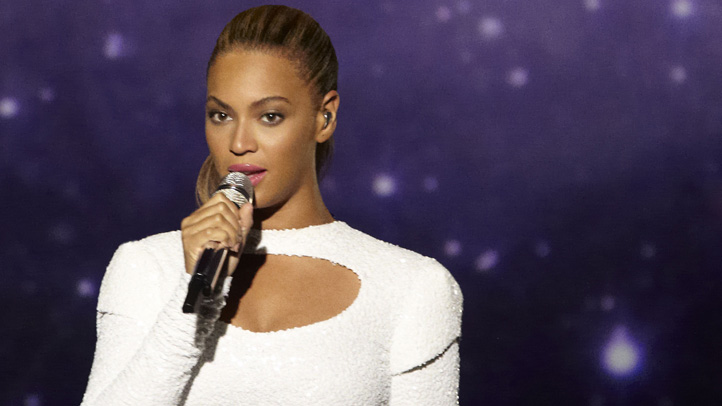 Beyoncé's (possibly) canned inauguration performance last week marked perhaps the most talked about ventriloquism act to hit the nation since George H.W. Bush told citizens to "read my lips" in 1988.
We know how Bush's no-taxes pledge ended up. We'll see how Beyoncé's silent dare to read her lips plays out on Sunday, when she performs before her largest – and, no doubt, most attentive – audience ever during Super Bowl XLVII.
The superstar's star-spangled singing malfunction sets the stage for the most ballyhooed halftime show since Janet Jackson's wardrobe malfunction nearly a decade ago.
The "Bootylicious" singer exposed herself in a much different way than Jackson, but similarly generated controversy, and, in some corners, disappointment. We suspect few fans ever expected Beyoncé, who wields one of the strongest and most distinctive voices in pop music, to rely on the crutch of a recording – especially when assuming the honor of singing the National Anthem at a presidential inauguration.
The flap only inflates the usual out-of-proportion Super Sunday hype, threatening to overshadow the game – and even the annual onslaught of
clever commercials
. The network executives and advertisers likely are hoping the added Beyoncé-driven publicity will help pump up the ratings.
For Beyoncé, the prime-time high-profile gig marks a chance for redemption and to quickly re-establish her reputation as one of pop's pre-eminent live performers – even if it's unclear whether she believes she erred in lip-synching at President Obama's second-term inauguration Jan. 21. A
picture
of her in a sweatshirt reading, "Can I Live?" – the title of a song by her husband, Jay-Z – emerged this week. The photo suggests either she has a healthy sense of humor – or that she doesn't understand the fuss over her Washington miscue, which would put her out of tune with much of the public.
For all the contrived spectacle surrounding the Super Bowl, there's no doubt the battle on the field is real, with members of both teams arriving determined to play the game of their lives. While there's no crying in baseball, there's no faking it in football. That also goes for the action on the 50-yard line at halftime, whether for the humblest high school marching band or the biggest act in the world.
As she gets set for Sunday night's show in New Orleans, where they can tell the real musicians from the phonies, Beyoncé might want to remember that fans deserve more than lip service.
Copyright FREEL - NBC Local Media