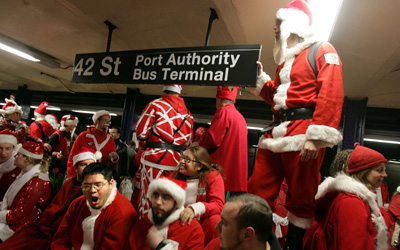 Music is a central part of Brazilian culture, and many of the country's stars will be performing in the opening ceremony of the 2016 Olympic Games in Rio de Janeiro. A look at some of the artists and internationally famous songs that fans will hear opening night of the games:
"AQUELE ABRAÇO" (That Embrace)
This is Rio de Janeiro's anthem. It was used during the closing ceremony of the London 2012 Games, as well. It was composed by Grammy-award winner Gilberto Gil. In the song Gil, sends hugs to different folks from all over Rio, in that way embracing the city and viewers worldwide. This song kicked off Friday's ceremony.
GILBERTO GIL
Gil, 74, is a Grammy-award winner originally from Salvador in the northeastern state of Bahia. He is one of the main faces of the musical movement called Tropicalia, which consists of international and traditionally Brazilian sounds. He is undoubtedly one of the country's most recognizable artists internationally. Gil was recently hospitalized for kidney problems, and in the weeks leading up to the ceremony there was some doubt whether he would perform.
"SONG CONSTRUÇÃO" (Construction Song)
The song, composed by internationally acclaimed Chico Buarque, is considered one of the most ingenious in Brazilian Portuguese. All the verses have a stress on the two syllables before the last. The lyrics tell the story of a builder who dies by falling from a building. Like many Brazilian songs, it also includes a love tale in the middle.
"GAROTA DE IPANEMA" (The Girl From Ipanema)
Antonio Carlos Jobim wrong the song as a tribute for a girl he fell in love with as she left Ipanema Beach, one of Rio de Janeiro's iconic beaches. The end result is a tune that is arguably Brazil's most recognizable song internationally.
On Friday night, it was performed in part by Jobim's grandson, Daniel Jobim, while supermodel Gisele Bundchen walked on stage.
The actual girl the song was written for, Helo Pinheiro, is now 71.
JORGE BEN
Ben, 71, is considered the soul of Brazilian funk music. "Pais Tropical," or "Tropical Country," is one of his most popular songs, frequently played in bars and on the radio. He performed the song on Friday night, earning strong applause from the crowd. He is seen by Rio residents as a symbol of coolness.
MC SOFFIA
The 12-year-old sensation is from the slums of Sao Paulo, Brazil's economic capital. She said before the ceremony that she hoped that American pop icon Beyonce would watch her perform. The pre-teen, who is black, has also become an activist for empowering black women.
LUDIMILLA
Formerly known as MC Beyonce, she is a pop singer of funk melody. Ludimilla first became famous in 2012. In the opening ceremony, she sang "So quero ser feliz,"or "I just want to be happy," from the group Rap Brasil. The song is considered an anthem for residents of Rio's hundreds of slums, often controlled by drug traffickers and ravaged by violence.
ELZA SOARES
Known as the queen of samba, Soares is still performing at 79 years old. For decades, she had the most notable voice in Brazilian samba.
ZECA PAGODINHO
Pagodinho, 57, is seen by many Brazilians as an icon of "coolness." Despite his fame, he lives a simple life outside Rio, partying a lot playing samba music for friends.
MARCELO D2
Marcelo D2, a 48-year-old hip hop singer, rose to fame in the 1990s with the band Planet Hemp. He has been arrested a handful of times for protesting in support of legalizing marijuana.
Copyright AP - Associated Press