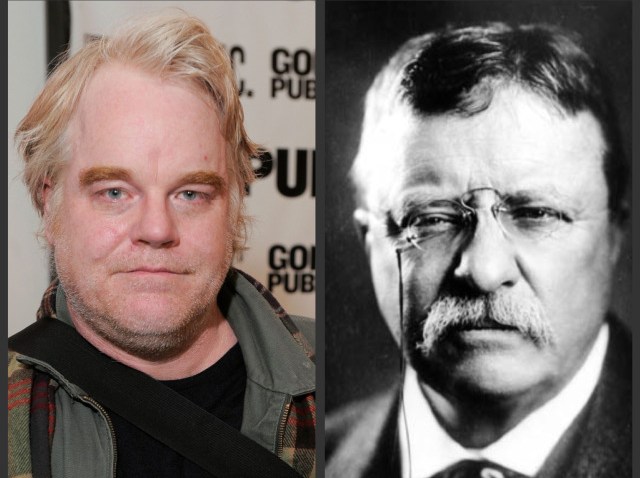 Jon Turteltaub might have his plate full with the release of "The Sorcerer's Apprentice." But he does have some time before starting yet another Nic Cage movie, the next installment of "National Treasure."

So PopcornBiz asked the director what other projects he is eyeing. His dream project involves "The River of Doubt," the story of Teddy Roosevelt's South American adventures after losing the 1912 Presidential election.

Turteltaub reluctantly told us his dream casting for Teddy Roosevelt. "I somehow have my eye on Philip Seymour Hoffman. I think he'd make a great Teddy Roosevelt," he says.

"As badly as I want to work with Will Smith, I think I found the one role he isn't going to get."

It took us a second, but we're fully on board with Hoffman undertaking the part, especially seeing his remarkable physical transformation in Capote. And the guy has got the chops. So we're going to push this from our bully pulpit.

Speaking from a Creative Visions Foundation fundraising event (which raised 150,000 to build an entire school in Africa), Turteltaub calls the true story of Roosevelt's near-death experience exploring the River of Doubt in Brazil "phenomenal."

Also in the works is a film with producer Jerry Zucker about the creation of Greenpeace.

"In some ways its really a comedy," says Turteltaub. "How 20 really stoned hippies changed the entire world."