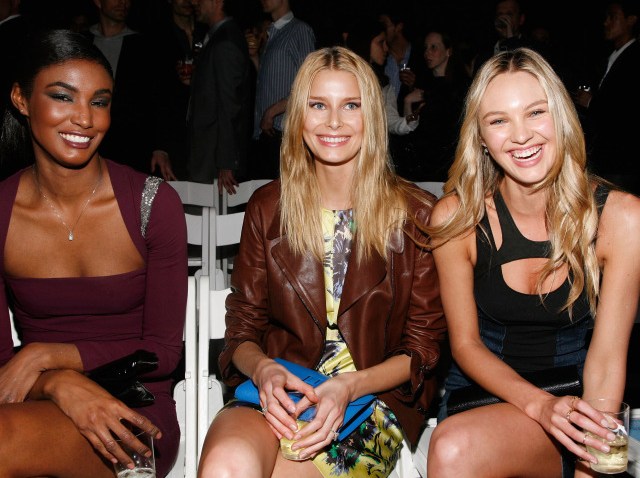 Bill Maher, during his monologue last week, listed Lance Armstrong's various doping methods en route to a laugh. "And a couple of times he borrowed tiger's blood from Charlie Sheen," the host of HBO's "Real Time With Bill Maher" quipped.

The crack effectively played off Armstrong's downfall as much as it did Sheen's ongoing comeback. Nearly two years after his epic public meltdown, Charlie Sheen is still a punch line ­– but at least for now, he's no longer a joke.

Sheen's amusing FX comedy "Anger Management," returns for a second season Thursday – part of a 90-episode order that suggests the recovering warlock somehow cast a spell over TV executives. Whether he completes the run will be a key measure of his strides forward – and his strange journey also might offer a labyrinthine road map for celebrities vying to return from the brink of personal disaster.

We wouldn't have predicted Sheen's revival after he pressed the throttle on his crazy train to self-destruction in early 2011, losing his lucrative gig on "Two and a Half Men" and becoming a figure of ridicule. His bizarre online program marked a sad reality show, with the tarnished talent spouting senseless rants about "tiger's blood" and "winning." His "comedy" tour took his pathetic act on the road, letting alleged fans see up close how far he'd fallen.

Last week, Sheen told CNN's Piers Morgan he went on tour because he needed the money. He added the obvious: "I was not 'winning' at all."

Somewhere along the way, Sheen apparently got some much-needed help. He's managed his comeback surprisingly well, using self-effacing humor as his most potent tool. He's probably the only performer to actually emerge stronger from a Comedy Central roast. His FX sitcom – he portrays Charlie, a former hothead turned anger management therapist – is a wink and a nod to his bad-boy-in-recovery image.
The program showed some promise last season, offering quirky characters and enough bawdy, occasionally clever dialogue to keep things interesting. Martin Sheen is set to become a regular on his son's sitcom, suggesting hope for stability on and off the screen ("I think they hired him to
keep an eye
on me," Charlie Sheen told Jimmy Fallon last week).
Meanwhile, the 47-year-old actor also is starring opposite Bill Murray in next month's "A Glimpse Inside the Mind of Charles Swan III," as the title character – a man caught in a "
downward spiral
of doubt, confusion and reflection," BuzzFeed noted.
For all his proclamations about tiger's blood, Charlie Sheen might never be able to change his stripes. But the tiger in his tank at least seems to be taking him in a better direction these days.
Hester is founding director of the award-winning, multi-media NYCity News Service at the City University of New York Graduate School of Journalism. He is the former City Editor of the New York Daily News, where he started as a reporter in 1992. Follow him on Twitter.
Copyright FREEL - NBC Local Media