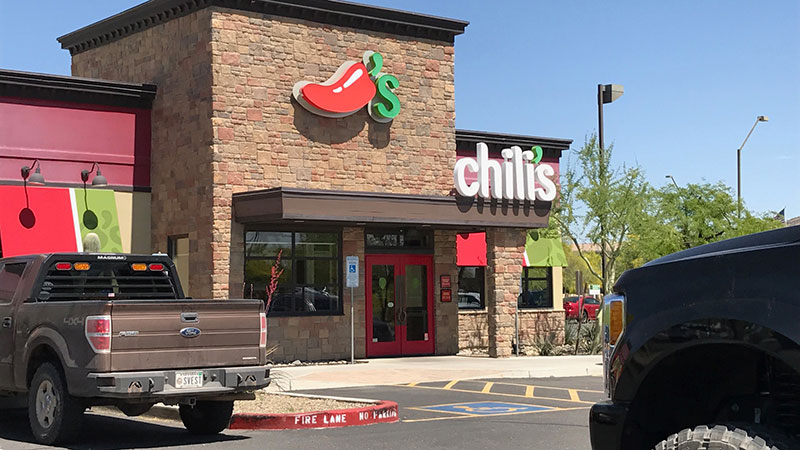 Popular casual dining chain Chili's Grill & Bar announced it plans to cut 40 percent of the items from its restaurants' menus starting Sept. 18.
But don't worry, the famous baby back ribs aren't going anywhere!
In a press release, the Texas-based company said it plans to "invest millions to improve the food quality and value of its core menu items that first made the brand famous - burgers, ribs and fajitas."
Chili's started as a burger shack in Dallas in 1975 with 25 menu items, including alcohol and other beverages. In January of this year, the Chili's menu nationwide had 125 menu items.
The restaurant plans to focus on 75 core items in a new menu plan that it is calling "less is more." The change will take effect on Monday.
While the company has not released the full list of menu items that will be taken off the menu, TODAY Food reports the Smothered Smoked Chicken Burrito, Green Chile Chicken Enchiladas and Spicy Shrimp Tacos will all disappear from the chain's restaurants as part of the change.
"We value every Guest and we know that cutting even one entrée like Mango Chili Tilapia, or a delicious appetizer like Crispy Asparagus could disappoint a Guest who loves that dish," said Kelli Valade, president of Chili's, in a press release. "But, Guests have also told us they know that today no restaurant can be everything to everyone. So, by eliminating 40 percent of our menu, we've reinvested in meatier burgers, ribs and fajitas – the items that we've always been known for. We apologize to any Guest who misses a departed dish, but with this bold move we commit to all Guests to do a better job of serving our famous food on every visit, in every restaurant."
CNBC reports that customers will see larger portion sizes starting with the change on Monday as it competes with new fast casual chains like Shake Shack.
Chili's said it will release information over the week about the menu changes on its Facebook, Instagram and Twitter accounts.