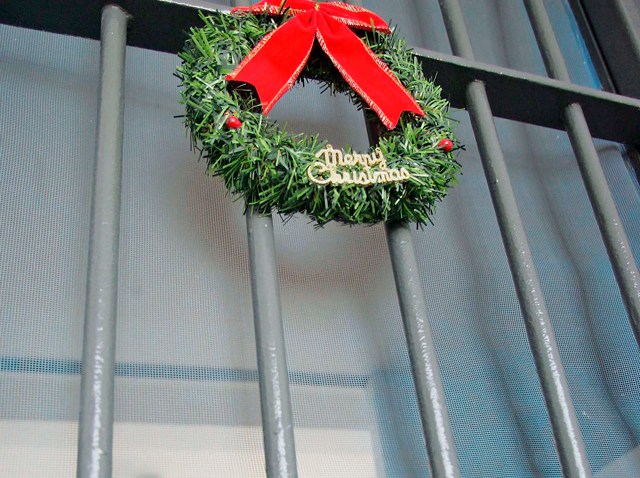 Just in time for the holidays, Merry Christmas went to jail.
Christmas, 44, was busted last night in Boynton Beach, accused of obstruction, according to the Palm Beach Post.
The woman with the unusual name, who was born on Dec. 28, was let go after a quick stint behind bars.
Another man, apparently filled with the holiday spirit and not wanting to see Christmas behind bars, shoved one of the arresting officers.
The man, Dexter Johnson, found himself behind bars, charged with battery on a police officer.
As for Christmas, we wish her a, well, Merry Christmas.