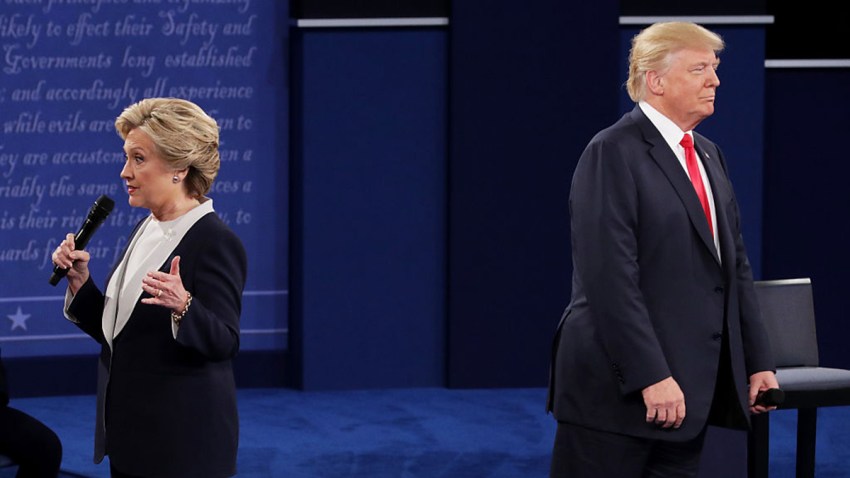 Donald Trump's debate performance seems to have shored up his campaign somewhat, improving by two points but still trailing Hillary Clinton by nine points in the latest NBC News / Wall Street Journal poll.
Trump appeared to be in freefall after a 2005 recording was released Friday in which Trump is heard making sexually aggressive comments. That day, Trump chalked up the comments to "locker room banter" in an apology, but a poll conducted over the weekend had him down 11 points, NBC News reported.
The new poll was conducted after Sunday night's debate, and gives Clinton a 46-37 percent lead over Trump, with Johnson at eight percent and Jill Stein at two percent.
The data showed Trump's support among Republicans recovering after the debate, with the 74 percent saying they backed him in the latest data up from 67 in polling before the debate.