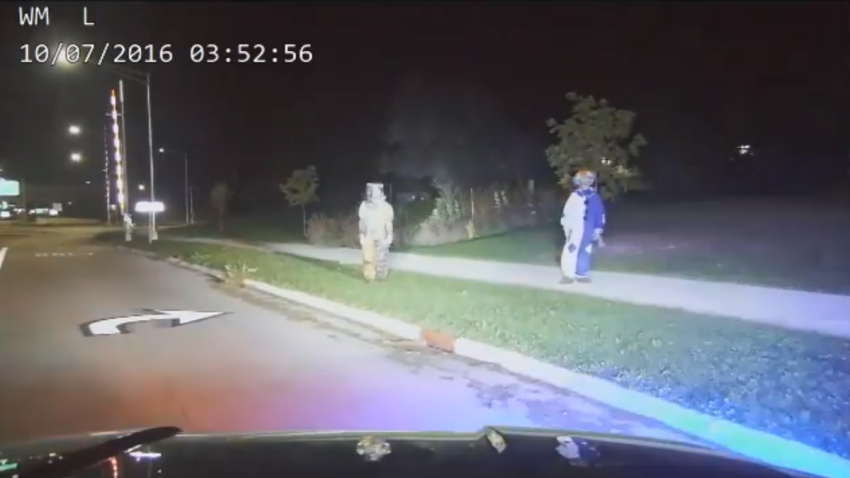 A Wisconsin couple is facing child neglect charges after they allegedly left their 4-year-old child at home for hours to take part in a "creepy clown" prank.
During the early morning hours Friday, police received reports of two men in clown masks chasing vehicles in Menasha, near Green Bay, authorities said.
A 20-year-old man and a 29-year-old man were found at the intersection of Appleton Road and Midway Road dressed in full clown costumes, according to the Menasha Police Department, as dashcam video recorded police taking them into custody.
A 26-year-old woman was also found in the area and is accused of driving the two men around during the "gag," police said in a news release.
Police said their investigation later revealed the woman and the 29-year-old man had left their 4-year-old child at home unattended for "a minimum of a few hours while they were out participating in this prank."
The child was placed outside of the home by the Department of Human Services and the parents have been referred to court on charges of child neglect.
The 20-year-old man was not charged in the incident, police said.