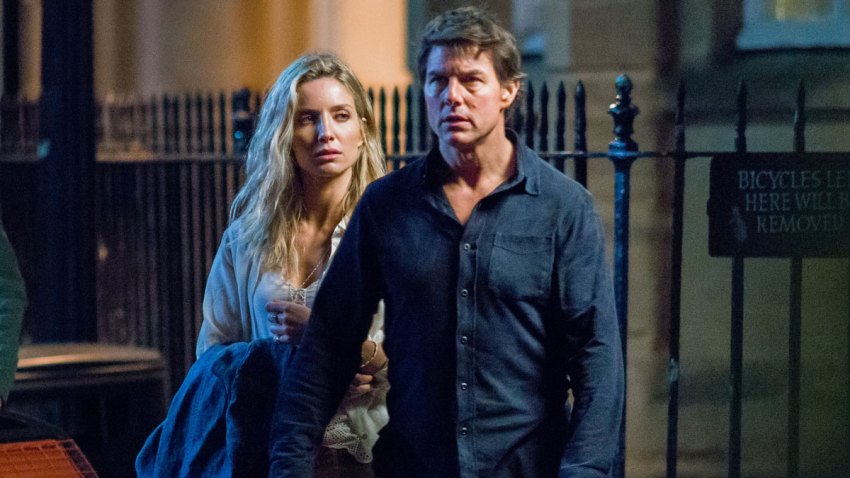 Tom Cruise's latest role is taking him to new heights.
The first full length trailer for the reboot of "The Mummy" depicts the Oscar nominee back in action as he faces off against an ancient princess awakened from her crypt.
In a star-studded trailer featuring Sofia Boutella as the enchanted Princess Ahmanet, Russell Crowe as Dr. Jekyll and Annabelle Wallis as archaeologist Jenny Halsey, fans watch Cruise plummet to his death on a plane only to seemingly spring back to life in a morgue.
Next, Cruise is formally introduced to the mystical enemy with a chilling warning from Crowe's character. "She will claim what she has been denied," he tells the star as scenes of a destroyed city play out.
While the film is a redux of the decades-old Mummy franchise, the trailer makes a creepy promise to its modern audience: "Welcome to a new world of gods...and monsters."
Back in May, Crowe hinted at the movie's turn as a horror film rather than the adventure blockbuster it was known as under Brendan Fraser. "This one is kind of more designed to seriously scare the s-- out of you," he told Variety.
The film hits theaters June 9, 2017.
Copyright E! Online