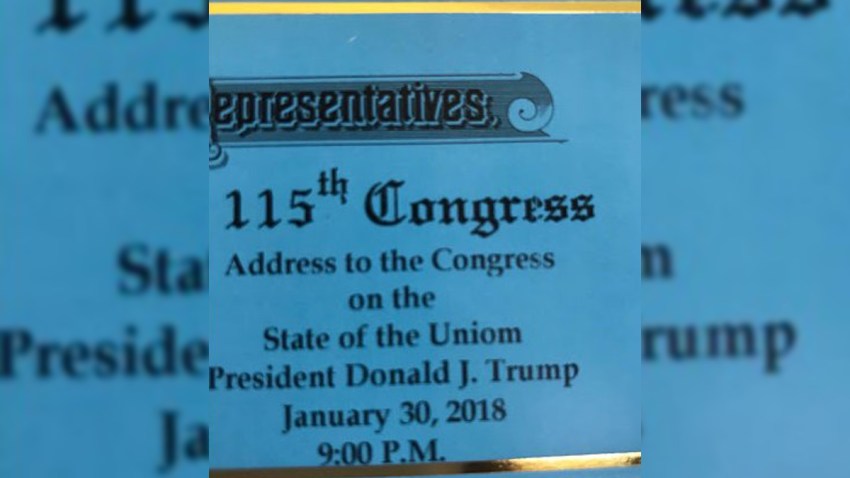 The tickets for President Donald Trump's first State of the Union address were printed with an error, with the final word union appearing as "uniom."
U.S. Rep. Raul Grijalva, an Arizona Democrat, was among those to get the ticket and tweet about it.
Later Monday, two sources told NBC News the tickets were being reprinted to correct the misspelling.
U.S. & World
The State of Union is set for Tuesday at 9 p.m. ET.
Copyright AP - Associated Press