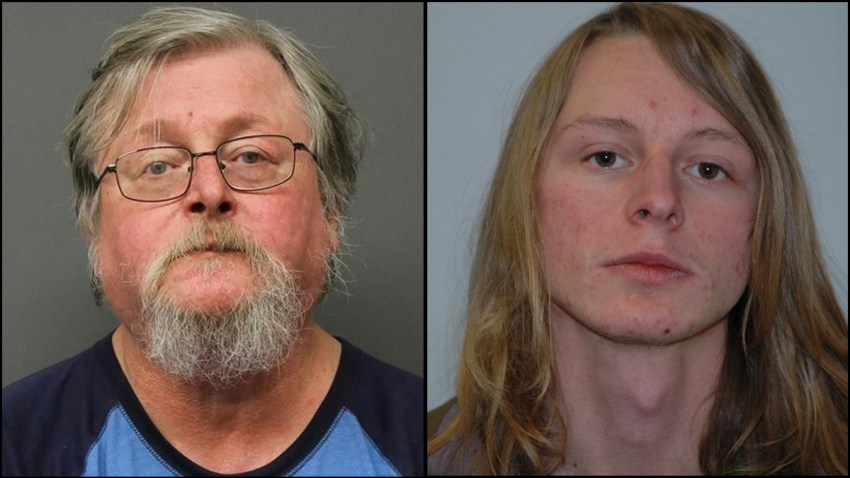 A New Jersey father was arrested on child porn charges after police executed a search warrant at his home in a sexual assault investigation involving his teenage son, prosecutors say.
Richard Stoldt, 58, and James Stoldt, 19, were arrested after the search at their Midland Park home in Bergen County Tuesday.
Prosecutors had been investigating James Stoldt for an alleged sexual assault of a now 14-year-old girl. According to the Bergen County prosecutor's office, James Stoldt assaulted the girl when she was 13, but she only recently disclosed to a friend what happened.
The friend contacted police, who in turn interviewed the girl and then went to arrest James Stoldt, prosecutors said.
When authorities executed a search warrant at his home, they seized computers that allegedly revealed that both James Stoldt and his father Richard were each accessing child pornography independently.
James Stoldt was arrested on sex assault and child endangerment charges, while Richard Stoldt, a software engineer, was arrested on a charge of child endangerment.
The teen was remanded to Bergen County Jail on $125,000 bail and Richard Stoldt was released on his own recognizance.
Attorney information wasn't available. A person who picked up the phone at the number listed for the residence hung up when asked for a comment.