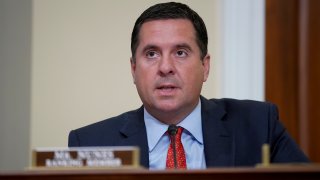 Rep. Devin Nunes, R-Calif., one of former President Donald Trump's most loyal defenders, is leaving Congress to become chief executive officer of the Trump Media and Technology Group.
The San Joaquin Valley Sun previously reported that Nunes was retiring.
Nunes, first elected in 2002 to a district in California's Central Valley, served as chairman of the House Intelligence Committee for four years until Democrats took control of the House following the 2018 midterm elections.
For more on this story, go to NBC News.