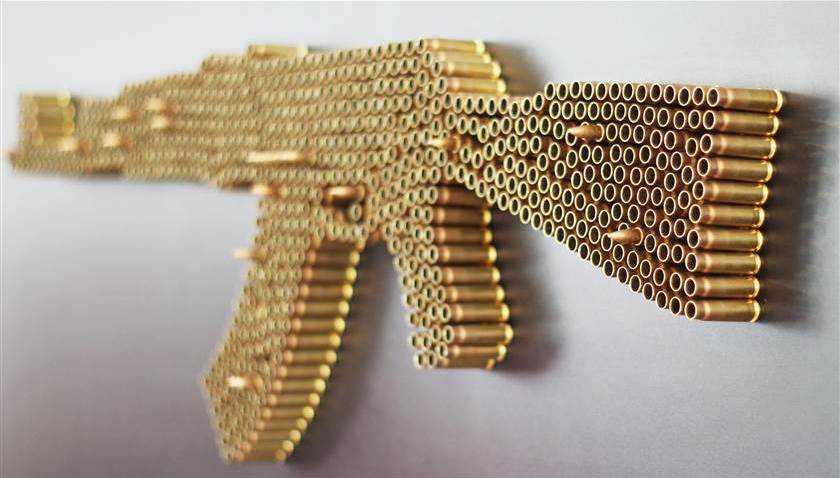 British artist Carl McCrow is asking the world's most successful filmmakers to make an unambiguous pledge: For every gun that appears in their movies, he wants them to destroy a real one.
His first taker? "Tomorrow," a film executive produced by Oscar-winner Martin Scorsese that will be released later this year and follows soldiers trying to reintegrate into society after returning from combat.
The concept is simple. McCrow is asking movie producers to donate money to his registered charity "One Less Gun" to help decommission weapons left behind in former war zones.
"The simple fact is that there are too many guns and they ruin people's lives every day," McCrow told NBC News.