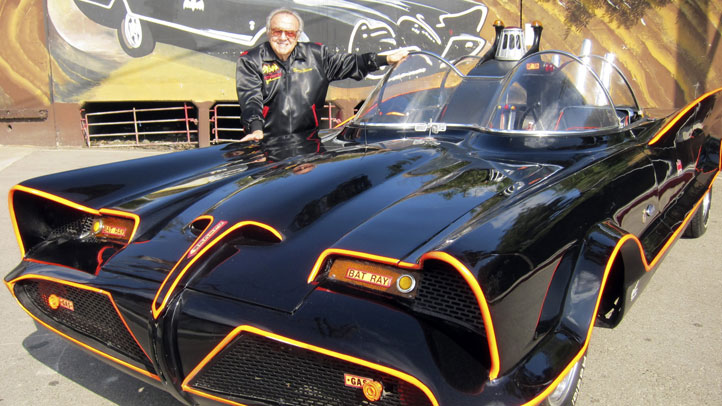 Talk about an expensive ride!
The first Batmobile produced in the 1960s for the original "Batman" television series has been sold for oh, a mere $4.6 million, according to The Hollywood Reporter.
So who is the new Batman exactly?
Rick Champagne, a businessman and car collector from Phoenix, Ariz.
Take a look at Batman through the years here!
Persistence apparently pays off, since Champagne has reportedly been attending the Barrett-Jackson auctions for 15 years now.
The impressive ride has an impeccable pedigree to go along with that massive price tag, since it was built by legendary Hollywood car customizer George Barris, who constructed the Batmobile in just 15 days back in 1966.
The Batmobile tied the record with the Aston Martin DB5 Sean Connery drove in "Goldfinger" for the highest price paid for a movie car at an auction.
Speaking of cars, check out these stars and their hot rides!
Copyright E! Online