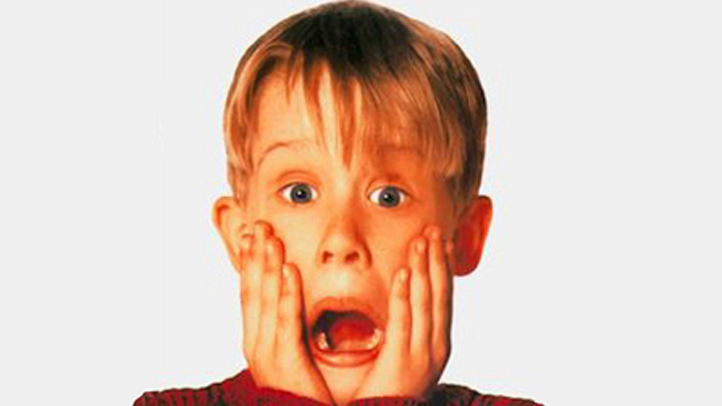 We are hands-to-face screaming over this news right now. "Home Alone" will return to theaters this November in honor of the film's 25th anniversary. Oh, how we've missed you, 1990-era Macaulay Culkin.
As part of a special two-day event, you can feel joyfully ancient while catching a showing Nov. 8 and 11 at select theaters nationwide. Grab your tickets while you can! Bonus points if you catch a matinee, you Millennial geezer, you.
Written by John Hughes and directed by Chris Columbus, "Home Alone" turned unknown child actor Culkin into a superstar, became the number one movie of 1990, and went on to gross almost half a billion dollars at the international box office. To date it is still the highest grossing live action comedy of all time in the U.S. with a domestic box office haul of more than $285 million.
"Home Alone" spawned three sequels: "Home Alone 2: Lost in New York" (which reunited Culkin with Joe Pesci and Daniel Stern, his costars from the first film), "Home Alone 3" and the made for TV movie "Home Alone: The Holiday Heist."
PHOTOS: Holiday Netflix and chill? Peep our 10 best Christmas movies
Copyright E! Online