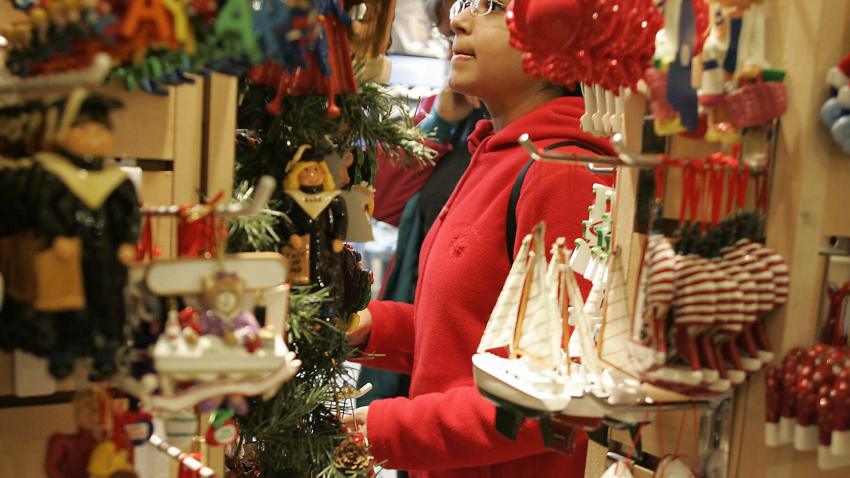 Gay rights supporters held rallies in Indiana, Wisconsin and Chicago on Monday in advance of legal arguments before a federal appeals court hearing.

The 7th U.S. Circuit Court of Appeals on Tuesday were scheduled to hear arguments in a combined appeal by Indiana and Wisconsin officials of federal district court rulings that struck down each state's ban on same-sex marriage.

U.S. Attorney James Santelle said the federal government is behind gay couples who are suing to have the right to marry. A federal judge overturned Wisconsin's ban on gay marriage in June. The state appealed that decision.

The federal prosecutor for the Eastern District of Wisconsin spoke at a rally in Milwaukee before boarding a bus to Chicago.

Santelle is not involved in the lawsuit, but said the couples' fight to have the same rights as opposite- couples "is what America is all about," and said he is telling gay couples that "the federal government and the U.S. Department of Justice is with you."

Gay rights supporters argue that powers of attorney and domestic partner registries don't guarantee they'll be allowed to make critical end-of-life or life-saving decisions.

A separate rally, sponsored by Hoosiers Unite for Marriage, was held Monday morning at the Indianapolis City Market. Hoosiers Unite for Marriage spokeswoman Jennifer Wagner said some of the couples involved in the case were traveling to Chicago in a caravan.

Rallies were also scheduled in Lafayette and Munster.
[NATL] Top News Photos: Pope Visits Japan, and More
Copyright AP - Associated Press