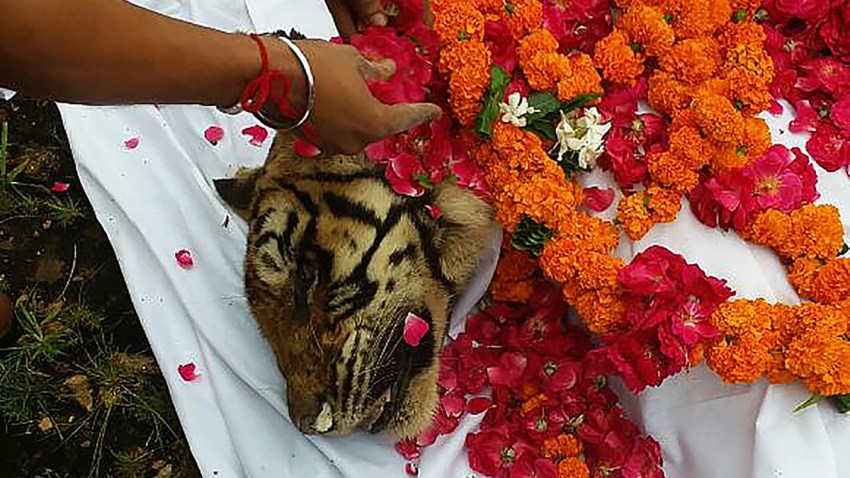 India's Ranthambore National Park announced that the country's famed tiger, Machli, died Thursday at the age of 19, NBC News reported.
Also known as the "Queen of Ranthambore," Machli was described as one of the world's most photographed tigers and the oldest female tiger living in the wild.
She had not eaten for five days and had been unwell, the park said in a statement announcing her death.
Machli's name — sometimes spelled Machhli or Machali — came from the Hindu word for fish because of a fish-shaped mark on her face.