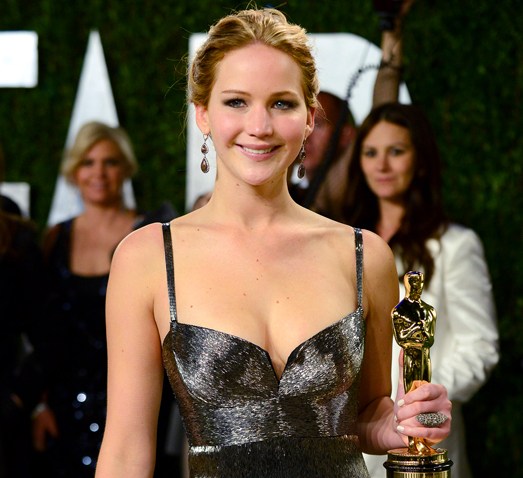 Jennifer Lawrence's ex-boyfriend Nicholas Hoult said he was thrilled and "very, very happy" for the "Silver Linings Playbook" star's awards season success and big Best Actress Oscar win, E! Online reported.
The 23-year-old "Jack the Giant Slayer" star and Lawrence first met on the set of "X-Men: First Class" and dated for about two years before amicably calling it quits in January.
There appears to be no hard feelings between Lawrence and Hoult.
"He is honestly my best friend," Lawrence, 22, told Elle last month. "He's my favorite person to be around and he makes me laugh harder than anybody."
The ex-couple will be reunited professionally along with the rest of the "X-Men" cast for the upcoming "X-Men: Days of Future Past."
"It'll be great to be back with everyone," Hoult told E! Online on Tuesday.