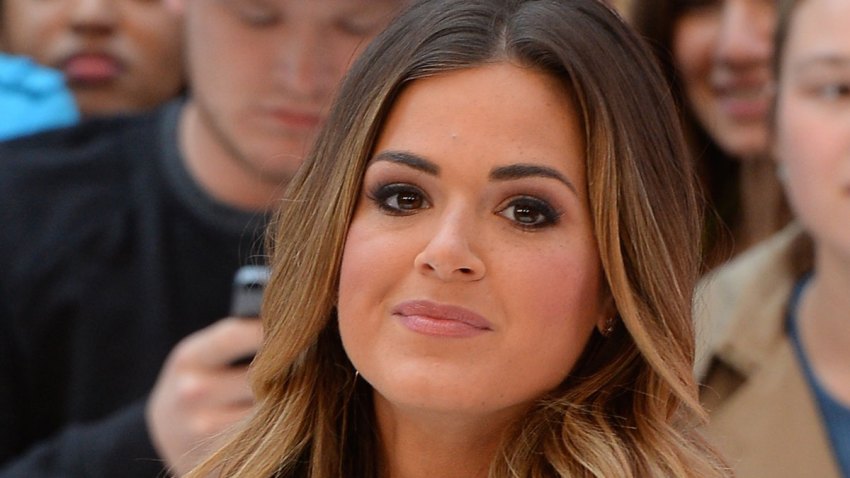 Bachelorette JoJo Fletcher is officially engaged to Jordan Rodgers. The only question now is will the wedding be a full family affair?
Rodgers, whose troubled relationship with his brother Green Bay Packers quarterback Aaron Rogers was spotlighted on "The Bachelorette," was chosen in Monday night's finale.
While Jordan Rodgers revealed during an earlier episode that he doesn't talk to his brother anymore, Aaron Rodgers wished his brother good luck in an interview with WISN last week. The former Super Bowl MVP admitted he hasn't watched his brother compete for Fletcher's heart on the reality series, however.
"I haven't seen the show, to be honest with you, so it hasn't really affected me a whole lot," he shared during training camp.
[NATL] Celebrity Hookups: David Foster, Katharine McPhee Marry
When asked to elaborate on the nature of his relationship with Jordan, Aaron Rodgers said he would like to keep things private.
Still, the situation has been far from that on the reality show.
During his hometown date on a previous episode, Jordan Rodgers' family revealed that it's not just Jordan to whom Aaron hasn't spoken — it's also their brother Luke.
"It's something we don't really talk about a whole lot," Luke Rodgers told Fletcher. "It pains both of us like not to have that relationship. We miss our brother."
[NATL] Top Entertainment Photos: Stand Up for Heroes Concert, 'Ford v Ferrari' Premiere and More
It's still not known what exactly caused the family rift.
"I have no idea nor could I even imagine why Aaron wouldn't want to be a part of their lives," Fletcher said during the hometown visit.
While it remains unclear if the two brothers will talk following Jordan's new engagement, it appears not all are pleased with this happily ever after.
The official Bears Twitter account tweeted during Monday night's finale: "@JoelleFletcher Don't do it!!! #TheBachelorette"
Jordan Rodgers, for his part, wrote a love letter to JoJo on Instagram.
"I never grow tired of laughing, crying, living, and loving with you, and I never will," he said. "Here's to the next 100 years, and a 100 more after that, because no amount of time is ever long enough to spend with the love of your life."