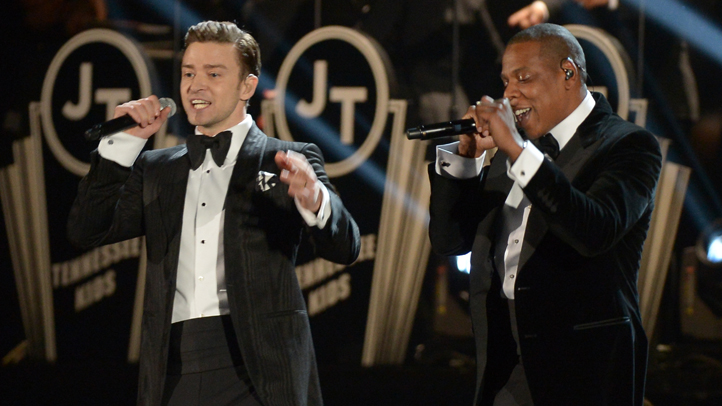 This summer promises to be hot. And we're not talking the weather, folks.
"Suit &Tie" collaborators Justin Timberlake and Jay-Z have officially announced that they will be hitting the road and perfoming in 12 major cities together.
Billed as the Legends of the Summer Stadium Tour, the dynamic duo is scheduled to stop in Toronto, New York, Chicago, San Francisco, Los Angeles, Vancouver, Detroit, Baltimore, Boston, Philadelphia, Miami and Hershey, Pa., between July 17 and Aug. 16.
Justin Timberlake and Jay-Z headlining Wireless Festival in London
They'll perform in such iconic venues as Yanke Stadium, Fenway Park, the Rose Bowl and Candlestick Park.
Of course, the announcement doesn't come as a complete shock. After all, Timberlake did spill a little info to E! News at the Grammys.
"We're still putting it together, but it's going to be a lot of fun," he said. "I don't know how much I should say. It's going to be a lot of fun, I know that."
Meanwhile, tickets for all the dates, except the one at New York City's Yankee Stadium, go on sale Feb. 28. A separate announcement will be made as to when the NYC tickets will be available.
Copyright E! Online