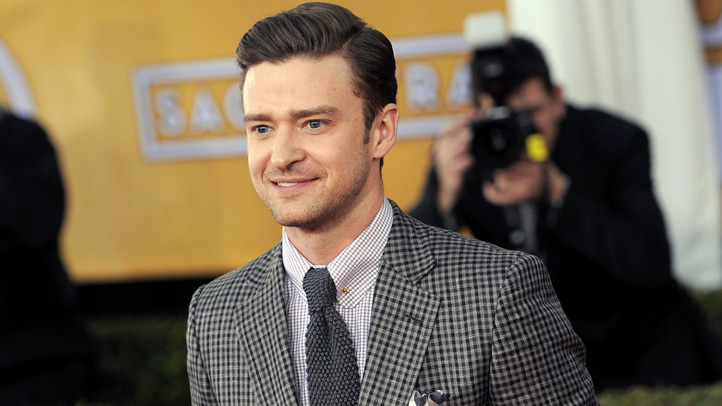 Thank you, Justin Timberlake.
The singer has been keeping the momentum of fan interest in his latest album, "The 20/20 Experience," going in various ways, so after getting glimpses of J.T. on the set of his "Suit and Tie" video and seeing him perform with Jay-Z at a Super Bowl concert, he surprised us with one of the greatest gifts of all...
The album cover and track list!
Justin Timberlake shares wedding secrets and talks new The 20/20 Experience album --Listen now!
"I wanted you guys to see this first!!! #albumcover #tracklist https://stipple.com/photos/30556744," he tweeted. How sweet, right?!
As expected, Timberlake is wearing a suit and tie (duh!) while getting his vision checked (Get it? It is called 20/20).
And on to the even better part--the track list. Here's what you can expect from Timberlake's newest album, which drops March 19:
"Pusher Love Girl""Suit &Tie""Don't Hold the Wall""Strawberry Bubblegum""Tunnel Vision""Spaceship Coupe""That Girl""Let the Groove Get In""Mirrors""Blue Ocean Floor"
Are you that much more excited now for the album to be released? Sound off in the comments!
Copyright E! Online