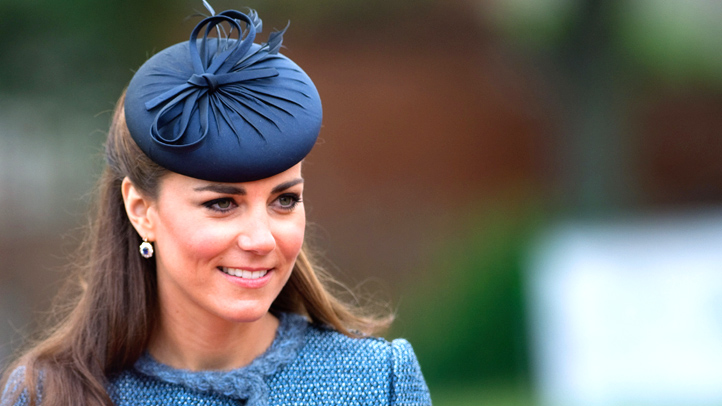 The Duchess of Cambridge is the subject of yet another royal photo scandal.
The palace is upset after Italian magazine Chi, the same outlet that printed the controversial topless sun-bathing pics of the Duchess of Cambridge in September, published photos of Prince William's pregnant wife in a bikini while the couple are currently on vacation in Mustique.
"We are disappointed that photographs of the Duke and Duchess on a private holiday look likely to be published overseas," the palace said in a statement about the baby bump photos. "This is a clear breach of the couple's right to privacy."
All the details on Will and Kate's Mustique getaway
The paparazzi pic reportedly show the 31-year-old mom-to-be strolling with her husband on the beach of the secluded Caribbean island.
The new photo scandal comes almost five months after Chi and its French sister publication Closer printed snapshots of Middleton sun-bathing topless on vacation in Provence, France. The couple filed a criminal complaint against Closer soon after. No word if the royals will take any legal action against Chi this time around.
Chi has a long history of printing salacious photos. In 2006, they published pics of Princess Diana's body after the 1997 car crash that killed her.
Copyright E! Online