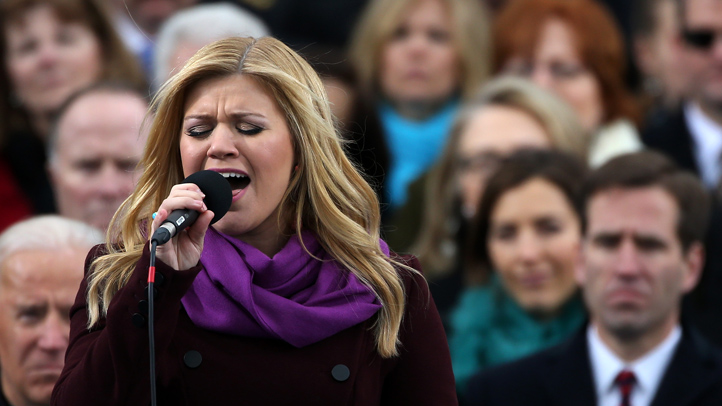 As if getting engaged and singing (live!) for the president weren't enough, Kelly Clarkson now has something else to celebrate.
Forbes has just released its list of the top-earning American Idol contestants, and the show's original winner has taken the No. 1 spot.
According to the magazine, from May 2011 to May 2012, Clarkson pulled in an impressive $8 million.
American Idol racist? Booted Idol contestants submit complaint, may lead to lawsuit
Fellow champ Carrie Underwood shared the No. 2 position with Chris Daughtry, raking in $5 million each.
In third came Scotty McCreery with $4 million, while Jennifer Hudson earned $3 million and Jordin Sparks nabbed $2 million.
The list was rounded out by Adam Lambert ($1.5 million), Katharine McPhee and Kellie Pickler ($1.1 million each) and David Archuleta and David Cook ($1 million each).
Copyright E! Online