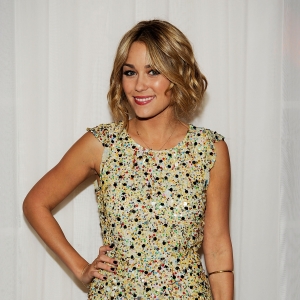 "Hills" star Lauren Conrad has revealed her first novel, "L.A. Candy," will be released June 16.
Lauren hit her MySpace blog on Monday night to tell her fans more about the long-awaited book, the first in a series of three for HarperCollins, which the reality star first revealed details of earlier this year.
VIEW THE PHOTOS: The Latest Star Sightings
U.S. & World
"They will tell a behind-the-scenes story of a young girl who moves to L.A. and unexpectedly becomes the star of a reality television show," Lauren wrote in her blog. "The books will be loosely inspired by my own experience and are definitely influenced by my own life."
Lauren noted that some of "the characters" in her book "may symbolize people in my life, but it is no way calling anyone out."
VIEW THE PHOTOS: 'The Hills' Season 4 Finale Party
The 22-year-old said she hopes her book series will invigorate fans of the written word.
"I've always loved books that I could lose myself in, ones that would transport me to another place, but had characters I could relate to," she blogged. "So, I'm excited to have this opportunity to write books like that for other readers."
Related Content from AccessHollywood.com:
VIEW THE PHOTOS: Stars Of 'The Hills'
PLAY IT NOW: Lauren Conrad Unveils 2009 Spring Collection
PLAY IT NOW: 2008 Emmys Red Carpet: Lauren Conrad's Younger Date?

MORE ACCESS ON THESE TOPICS: Lauren Conrad - Reality TV - Authors - The Hills - Celebrities

Copyright NBCAH - Access Hollywood