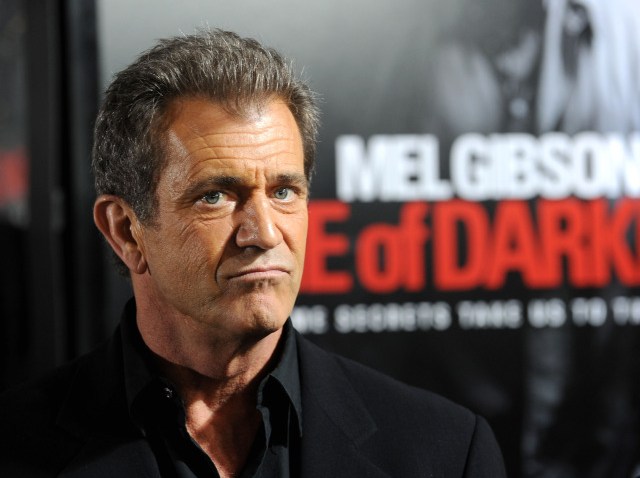 This one goes beyond the edge of darkness, if true.
Actor Mel Gibson, who apologized for a drunken anti-Semitic rant during a DUI arrest four years ago, was allegedly caught on tape using the N-word and other derogatory terms in a vicious tirade against ex-girlfriend Oksana Grigorieva, according to Internet reports.
According to RadarOnline, which claims to have heard the alleged tapes, Grigorieva recorded the "Edge of Darkness" star calling her a "whore" and other vulgarities during an argument.
At one point, Gibson allegedly tells Grigorieva: "You look like a F------ pig in heat, and if you get raped by a pack of [racial epithet] it will be your fault."
The "Lethal Weapon" and "Mad Max" actor also allegedly threatens to "burn the house down" on the tapes.
NBC has not been able to verify that the tapes exist.
Gossip site TMZ, following Radar's "exclusive," reported that it had confirmed the tapes' existence, and claimed the recording was submitted to the judge in Gibson and Grigorieva's custody battle and under seal.
Gibson's rep Alan Nierob told The Los Angeles Times in a statement by e-mail that he had not yet confirmed the report's accuracy "due to legal matters."
The actor's lawyers also declined to discuss the report to People mag.
Whether or not there is any truth to the allegations, Gibson has already drawn public ire.
"Mel Gibson's outburst demonstrates once again that we are far from a society that is 'beyond race and racism,'" the Rev. Jesse Jackson told Radar in a statement. "His penchants for anti-Semitic and racist diatribes reveal the actor's fundamental character flaw. He needs help. But as a society we must redouble our efforts to combat racism and eradicate racial inequalities wherever they may exist."
Celebrity power attorney Gloria Allred also slammed Gibson, and called for him to "receive effective counseling."
"If in fact these quotes are accurate, Mr. Gibson's statements are appalling," Allred told UsMagazine.com. "They exhibit the worst kind of racism and sexism. They clearly demonstrate a woman hating temperament which, in my opinion, is dangerous to women."
In 2009, Gibson left his wife of 29 years and the mother of his six children to be with Grigorieva, a Russian pop singer.
Since their relationship soured in April, the pair has been locked in a custody battle over their 8-month-old daughter. On Friday, their lawyers met in closed session with the judge handling the case, The Associated Press reported.
Grigorieva recently won a restraining order against Gibson, claiming he punched her and broke her teeth, a charge Gibson has denied.
Back in 2006, Gibson's career was nearly derailed when he went on an anti-Semitic and sexist rant against the officer who arrested him for driving under the influence.