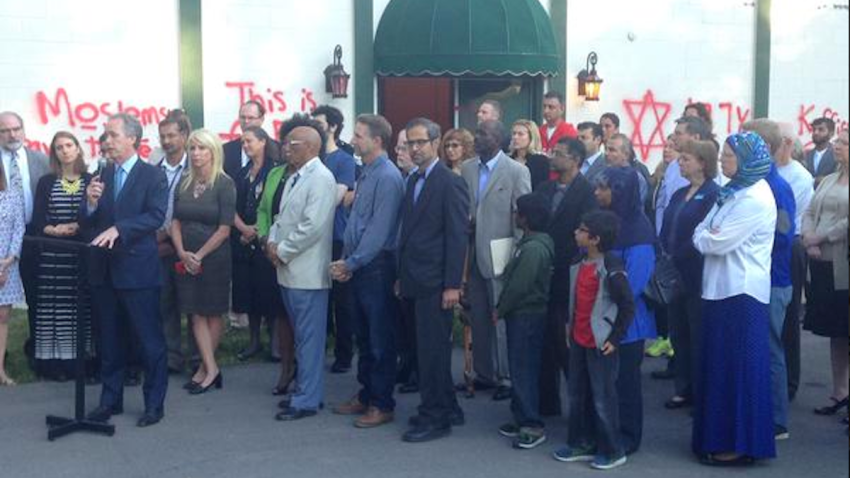 Muslims and Jews in Louisville, Kentucky, plan to join together Friday after several anti-Islamic messages were spray-painted in red on a mosque this week, NBC News reported.
The hate-filled graffiti was first spotted Wednesday at the Louisville Islamic Center, and includes the messages, "Nazis speak Arabic," "Moslems — leave the Jews alone," and "This is for France," a possible reference to the Islamic terrorist attack on a Paris-bound train last month.
In response, Louisville Mayor Greg Fischer has asked the community to come to the center and help paint over the graffiti Friday afternoon as a way to unite the community.
"We do not tolerate intolerance of any people; we are a city of compassion and united in condemning this vandalism," Fischer wrote in a Twitter post.