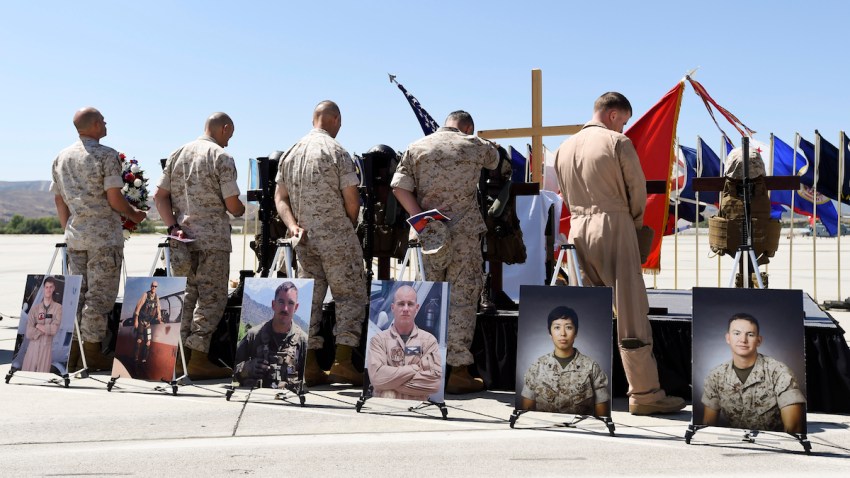 A fatal helicopter crash in North Carolina on Sept. 2 brought the total number of Marine aviation-related deaths in 2015 to 18 — a five-year high, NBC News reported.
On May 10, seven special-ops Marines died when their UH-60 Blackhawk crashed off the Florida coast during a training exercise in heavy fog. Then, on May 12, six Marines were killed when their UH-1Y Venom crashed in Nepal while supporting earthquake relief efforts.
Five days later on May 17 an MV-22 Osprey, nicknamed The Widowmaker, made a hard landing and caught on fire in Hawaii, killing two Marines and injuring 20 more.
Maj. Paul Greenberg, a Marine aviation spokesman at the Pentagon, told NBC News that there "will always be inherent risk in military aviation," but that the military branch stands behind all of its aircraft and trains pilots to ensure a "high degree of aviation safety."