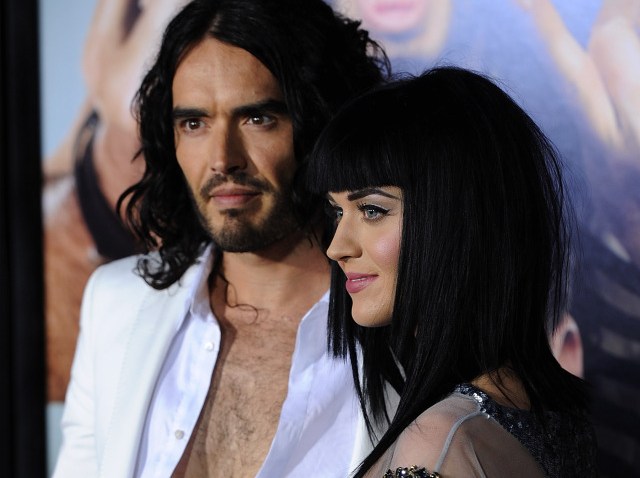 Katy Perry says bad-boy fiancé Russell Brand has "met his match."
The "California Gurls" singer tells Esquire that when Brand propositioned her during their first meeting on the set of "Get Him to the Greek" he likely did not anticipate her reaction.
"I was 25, 30 feet away from him. And I threw the bottle straight at him. Hit him smack dab on the head," Perry recalled. "Can you imagine the horrible feeling he had, when he was used to getting everything he wanted? I was like, 'You've met your match.'"
Perry, 25, who poses seductively in Esquire's August issue, reveals in the accompanying interview that a week after meeting Brand the pair went on vacation in Thailand.
Perry said her strong personality makes her a good match for the British comic, a self proclaimed recovering sex and drug addict.
"He used to basically be a professional prostitute – now he's not," Perry tells Esquire. "He's an extremist, which can be both good and bad. I always needed someone stronger than me and I am, like, a [expletive] strong elephant of a woman. I say that hopefully in the humblest way I can."
Brand and Perry, who became engaged last New Years Eve, are expected to wed in India in October, according to Us Magazine.