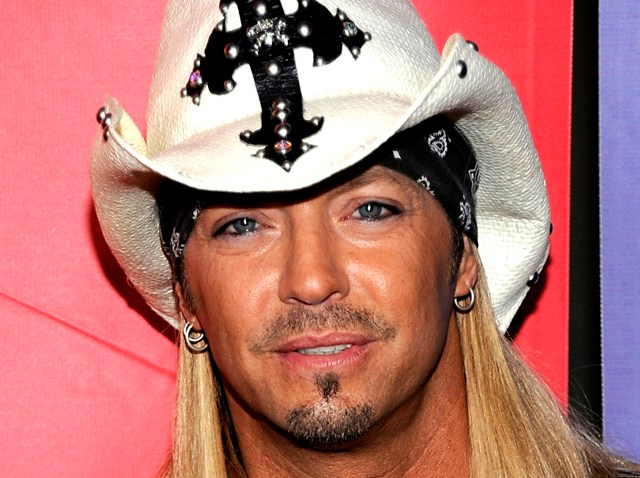 A K-9 search of Poison rocker Bret Michaels' two tour buses allegedly turned up marijuana and other unspecified drugs Wednesday evening in Indiana, the Fort-Wayne News-Sentinel first reported.
Cops said they made the discovery after pulling over the buses just after 11:30 p.m. on a lighting violation.
Following a search of both buses by drug-sniffing dogs that turned up positive, authorities said they found the untold amounts of marijuana and other drugs.
No one from the tour was arrested but charges were forwarded to the DeKalb County Prosecutor's Office, according to the News-Sentinel.
"Officers on the scene claimed there were no trailer tag lights," a rep for Michaels told EW.com in an email. "No arrests were made. Mr. Michaels allowed an open search of the buses and everything was handled in a professional manner."