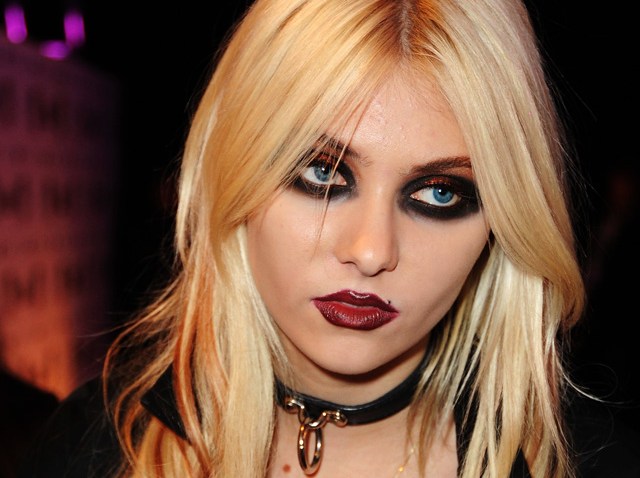 Gossip Girl's Taylor Momsen may be about to pull a disappearing act.
The actress with the goth looks is going on an "indefinite hiatus" from the EW show after the November 29 episode, reports Deadline.
Momsen, who portrays Jenny Humphrey on the show, has only appeared in three episodes this season, though she's billed as a series regular. Reps for the show and the network didn't comment, but sources told Deadline she will be absent from at least four episodes beginning with the mid-season finale on December 6.
A show insider maintained to the website the reduced screen time was due to "strictly creative reasons."
The actress and lead singer in the punk rock band The Pretty Reckless has had some high-profile incidents of late.
She first shot a provocative cover for Revolver in which she sported sky-high heels and garters. Later, Momsen was also called out by Project Runway's Tim Gunn when he guest starred on Gossip Girl. He called her a "diva" and said that she couldn't recall her lines. "I thought to myself, 'Why are we being held hostage by this brat?" he said.
Selected Reading: Deadline, New York, Just Jared