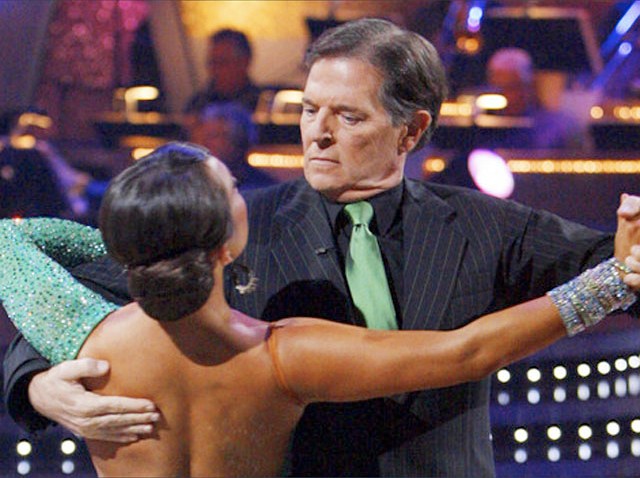 Tom DeLay has traded his dancing shoes for orthopedic booties.
DeLay, the former Republican House Majority Leader, told PEOPLE Tuesday he will be withdrawing from "Dancing With the Stars" due to stress fractures in both his feet.
DeLay went against doctors' recommendation not to perform on the Monday's show, saying "what's a little pain when we can party?" The former Texas senator paid the price after the show – his feet are now too weak to dance.
Even though he finished second-to-last with 15 points, DeLay danced his last samba with partner Cheryl Burke to accolades by the judges.
Today DeLay wrote on his Twitter he is relieved to have "no stress fracture. It is a pre-stress fracture. I live for another day."
But the show must go on. Mya and partner Dmitry Chaplin remain in the lead earning 27 out of 30 with their sizzling rumba.