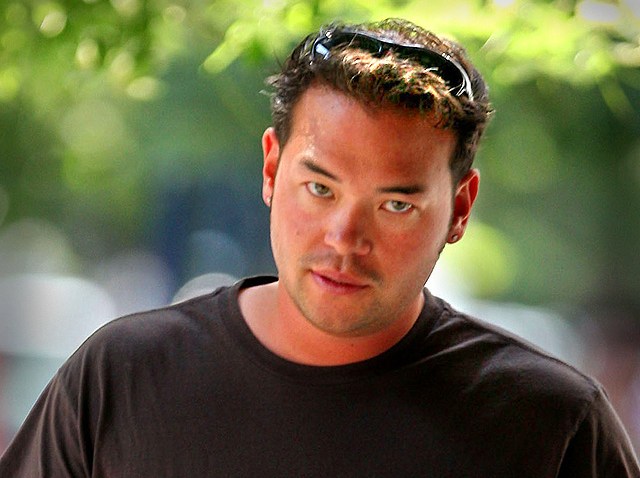 Jon Gosselin's newest Kate has gone from ethically-challenged reporter to trusty source, dishing about her fall for the TV dad to former employer, Star magazine.
Kate Major brags in what the magazine touts as an exclusive interview that Jon was hot for her at first glance, and that she pitied his 22-year-old girlfriend who had no clue that she was sharing the newly-divorced father of eight.
"I didn't mean it to happen, it just did," Major, 26, said. "I went to do a story on Jon and ended up falling for him."
U.S. & World
When Major arrived at the reality dad's Pennsylvania home July 17 to get the scoop on Gosselin's deteriorating marriage to Kate Gosselin, she told a bodyguard she was a reporter and wanted to meet Jon.
"I bet he wants to meet you," the bodyguard said, according to Major's report. He took a picture of the blonde on his cell phone, and send it to Jon, who texted his approval right away.
"Yes! I want to talk to her."
Things heated up so quickly between the two, that Kate resigned from her job just a week later.
Kate Major wasn't the only one falling for Jon.
Hailey Glassman, the 22-year-old daughter of Kate Gosselin's tummy-tuck surgeon, exchanged public displays of affection with the ladies' man, and gushed to People magazine that her relationship with Jon was "perfect...it just fits."
She also gave an ecstatic interview to Kate Major, never suspecting that the reporter was also spending quality time with her man.
Major lamented the situation.
"I felt conflicted about liking Jon when I realized how nice [Hailey] was — I felt so bad for her," Kate revealed to Star. "But I didn't plan anything."
Jon, who rose to fame on his hit reality T.V. show, "Jon and Kate Plus 8" announced a split with his wife on June 22.
Exactly who Gosselin is dating right now is unclear. Last week, he told People "At this point, I'm single per se. I'm just a regular guy who just wants to have friendship and good times, and I like meeting people."
He said he and Glassman were looking to cool things off because she doesn't like being part of the media circus surrounding him. As for Major, he said, "We're just friends."
When Jon's not breaking women's hearts, he continues to play dad at his suburban home.