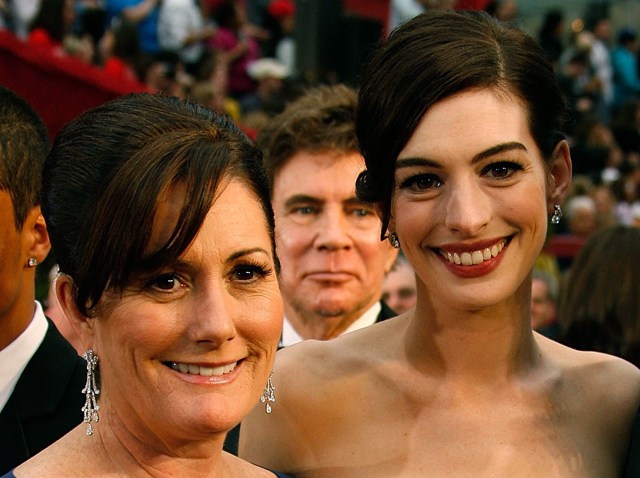 An initiative by the Oscars' organizers is turning this year's awards show into a family affair.

At the Oscar nominees luncheon Monday, the producers of the ceremony invited the "mominees" -- that is, the mothers of the 151 nominated for this years' film honors -- to tweet about the Academy Awards as it is happening, Reuters reported.

"The first thing they are going to be doing is tweeting," producer Dan Jinks said at the luncheon. "Now, some of your moms may not tweet… but we will teach them how to do that."

The producers said they will also have the mominees talk about their famous babies on camera, sharing stories that paint them as real people.

It's all a part of this year's all-inclusive theme, lead by the slogan "you're invited." Producers also said they plan to show much of the program "through the eyes" of co-hosts James Franco and Anne Hathaway.
While no moms have been officially added to the Oscar Twitter list, Natalie Portman's mother probably won't be on there. Deadline reports the actress said, "No way! My mother would be terrified."

Will Momma Eisenberg or Momma Firth be just as witty and charming as their Oscar-nominated offspring? The world will have to find out when the multimedia awards show takes place February 27th.
Selected Reading: Reuters, New York Magazine, Deadline