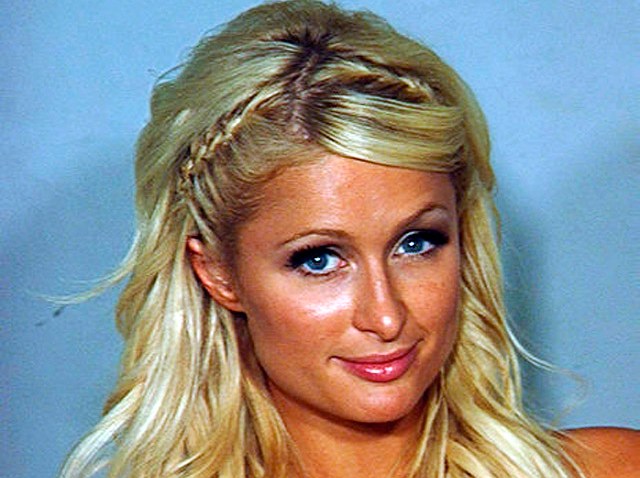 Paris Hilton told police a purse that allegedly contained cocaine wasn't hers and that she thought the substance inside was gum, according to a police report filed after the socialite and her boyfriend were busted in Las Vegas.
Hilton and nightclub mogul Cy Waits were arrested on the Las Vegas Strip after a motorcycle cop allegedly smelled pot coming from Waits' Cadillac Escalade.
"She told me the purse was not hers, that she had borrowed it from a friend," Las Vegas police Lt. Dennis Flynn wrote in Hilton's arrest report. "I asked Hilton whose cocaine it was, and she said she had not seen it but now thought it was gum."
The 29-year-old celebrity socialite acknowledged owning money, credit cards and a broken tablet of the prescription asthma medication Albuterol that was also found in the purse late Friday in front of the Wynn Las Vegas resort. But Flynn said she denied owning a small plastic "bindle" containing 0.8 grams of cocaine that fell out of her purse when she reached for a tube of lip balm.
Hilton's lawyer, David Chesnoff, said Monday he's not commenting on the police report.
"As previously stated, the facts of the situation will be tested in a courtroom," Chesnoff said.
Hilton faces a felony drug possession charge that would get her probation if convicted.
Las Vegas Police Sgt. John Sheahan said, after getting pulled over, Hilton requested going into the Wynn resort for privacy. When she took out some lip balm, "a bindle of cocaine in a plastic bag came out of her purse," in front of a cop.
Waits was arrested on suspicion of misdemeanor of driving under the influence. They were booked at the Clark County jail and were later released separately.
"This matter will be dealt with in the courts not in the media and I encourage people not to rush to judgment until all of the facts have been dealt with in a court of law," her lawyer David Chernoff said in a statement.
This isn't the first time that Hilton had a run-in with the law. Early this summer, the socialite was arrested in South Africa on allegations of drug possession, but the marijuana charges were later dismissed. Just prior to that, she was detained by police in Corsica for possessing a gram of marijuana in her purse; she was later released without charge.
In 2007, Hilton served jail time for violating probation after her DUI arrest. She was sentenced to 45 days for driving with a suspended license, but it was reduced for good behavior.