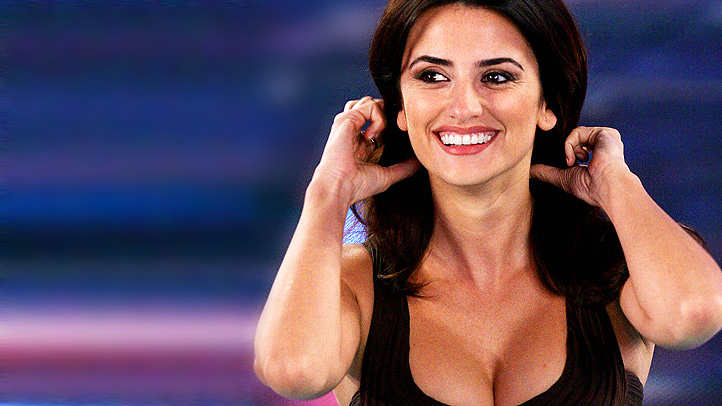 Penelope Cruz officially has a family of four.
The 39-year-old Oscar-winning actress gave birth to a baby girl on Monday, July 22, Hola reports.
This is her second child with hubby Javier Bardem.
Cruz confirmed news of her pregnancy in February, telling Spanish TV station TVE she is "tremendously happy and excited" that she and Bardem were expecting their second child.
PHOTOS: Pregnant Penelope Cruz flaunts baby bump in sexy red dress
The couple's bundle of joy joins their two-year-old son, Leonardo.
The Hollywood star opened up to Harper's Bazaar last year about how motherhood has changed her for the better.
"I am living for every day and trying to have less fear, less worry," she confessed to the fashion mag. "But I have always worried about everything; it's in my nature. It's the thing that makes me suffer the most."
She also added that she's happier in her thirties than she was in her twenties, and credited her son for her newfound bliss.
And now that she's given birth to her second bundle of joy, the Bardem family is going to need to slow down on their globetrotting.
E! News exclusively confirmed earlier this year that Penelope and her hubby vacation on Johnny Depp's private Caribbean island off the coast of the Bahamas--a fitting getaway, considering she costarred with Depp in "Pirates of the Caribbean: On Stranger Tides."
The Spanish couple have managed to keep a fairly nomadic lifestyle over the past year. Last spring, they moved the family into temporary digs in London right next door to--wouldn't ya know it?--Prince William and Kate Middleton at Kensington Palace while Bardem, 43, was busy shooting "Skyfall."
PHOTOS: See more celebs who are expecting
The good news comes merely months after the "Vicky Cristina Barcelona" star visited her younger sister, Monica, in a Madrid hospital after the latter gave birth to a baby girl.
A very pregnant Penelope arrived with brother Eduardo to welcome their newest family member and be by their sister's side.
Monica turned to an anonymous sperm donor to get pregnant after fearing it would be "too late for motherhood" by the time she found her perfect partner.
Considering the timing, we imagine it won't be long before the two siblings will be scheduling kiddie play dates together.
PHOTOS: Aww! These have to be some of the most adorable celeb baby photos ever
Copyright E! Online