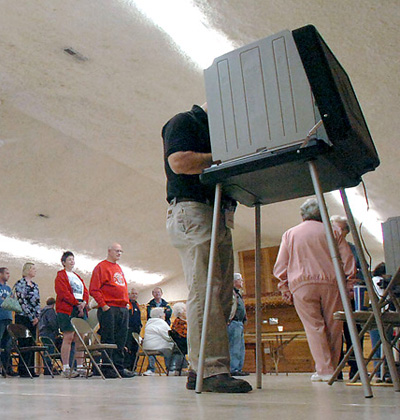 Just 45 percent of Republican voters say they are satisfied with Donald Trump as their party's presumptive presidential nominee, while 52 percent say they would have preferred someone else, according to results from the latest national NBC News/Wall Street Journal poll.
By comparison, the numbers are reversed for Hillary Clinton among Democrats — 52 percent of Democratic voters are satisfied with Clinton, and 45 percent prefer someone else, NBC News reported.
GOP attitudes about Trump break along ideological and educational lines. Fifty-eight percent of Republicans with a high school education or less are satisfied with Trump as the party's presumptive nominee, versus 60 percent of Republicans with a college degree who want someone else.
The NBC/WSJ poll — conducted June 19-23 — comes after Clinton became her party's presumptive nominee and the nightclub rampage in Orlando.