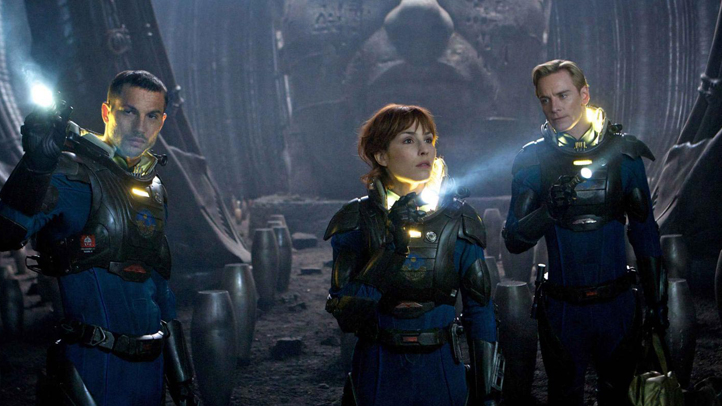 The follow up to the movie "Prometheus," will be "Alien: Paradise Lost."
English film director and producer Ridley Scott revealed on Thursday the name of his next film, a sequel to "Prometheus." In an interview with Hey U Guys a movie news and review website based in the United Kingdom, Scott announced the name while talking about his newest film "The Martian."
"So 'Prometheus 2' is not really going to be, it's going to be 'Alien: Paradise Lost.'" Scott told the website. "The poem is a book, it sounds intellectual, but there's a similarity to it."
The poem "Paradise Lost," written by John Milton in the 17th century is about the fall of Satan from Heaven and the temptation of Adam and Eve.
Scott later told Hey U Guys why he chose the "Paradise Lost" title.
"We are going back to why and how and when the beast was invented," Scott said. "We'll go back into the backdoor of the very first 'Alien' I did 30 years ago."
There have been various rumors surrounding the development and story-plot of the anticipated sequel to the 2012 sci-fi epic, itself a prequel of sorts to Scott's groundbreaking 1979 film "Alien," starring Sigourney Weaver and John Hurt.
In a Total Film magazine profile of "The Martian," his most recent movie to be released in theaters Oct. 2, Scott announced that shooting for "Prometheus 2" will commence in January of 2016. [[329232501,C]] [[329278061,C]] [[329278661,C]] [[329279141,C]] [[329279691,C]]
"Paradise Lost" became a trending term on Twitter and had many users excited for the movie, but some confused by the name of the movie or it was the poem.
Scott has directed other iconic films including "Gladiator," "Blade Runner" and "Exodus: Gods and Kings" and "Black Hawk Down."