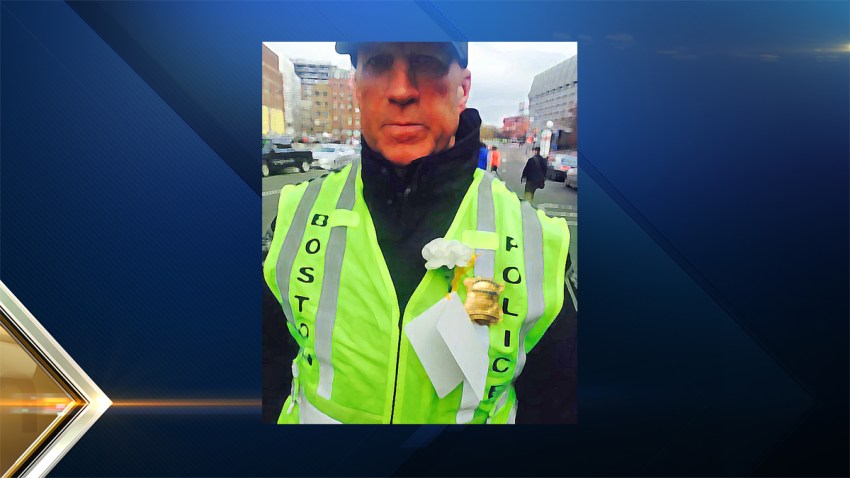 As in many cities across the U.S., people took to the streets of Boston Saturday to protest the decisions of grand juries not to indict white police officers in the killings of unarmed black men.
In Boston, however, police exhibited gratitude to a protester who showed her respect for them.
Boston Police explained that a demonstrator handed out flowers with notes that read, "We don't hate you."
According to Boston Police, every officer who was given the note received it warmly. Superintendent Robert Merner wore the flower proudly.
"It meant a lot. It really did," said Merner. "We respect the people out here more than they know. We respect their right to gather and voice their opinions."
"Obviously, we're here to make sure they do it in a safe, respectful and responsible manner. But — we don't dislike anybody and it was nice to see that the feelings are mutual."
Earlier, Chief William Gross said he was proud that the protesters were peaceful.
"You're not destroying your city," said Gross. "You know how to exercise your First Amendment rights in the right way."