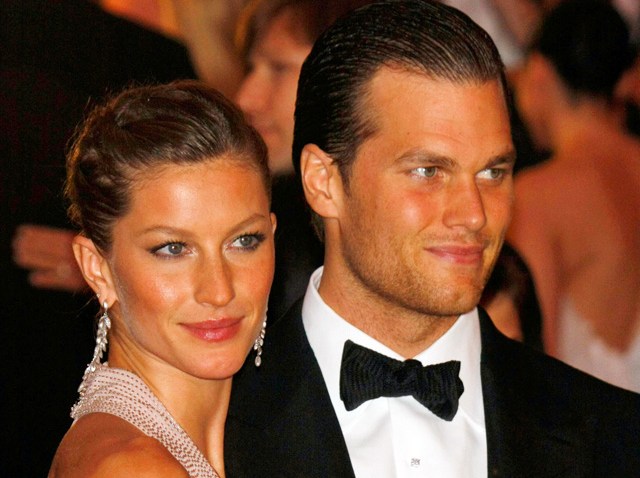 Having a baby with her football star hubby didn't keep Gisele Bundchen from retaining her title of world's highest-paid model.
In a year in which she and New England Patriots quarterback Tom Brady welcomed her first baby in December, the 29-year-old Brazilian stunner made a whopping $25 million, according to Forbes, which compiled a list of the top earners of the runway. If that isn't enough to make her peers jealous, there's the fact that 5-foot-11 beauty comes so effortlessly to her.
"I'm a tomboy," she famously told Access Hollywood. "I don't really wear makeup or do my hair."
Bundchen outpaced Heidi Klum, who the magazine says earned $16 million. Klum, the star of television's "Project Runway," and wife of singer Seal, hawked everything from McDonald's to Volkswagen.
Bundchen's dough came from starring roles in campaigns for True Religion jeans and Dolce & Gabbana, as well as her own lines of skin care products and a sandals brand called Ipanema by Gisele.
In third place was Kate Moss, who raked in $9 million. Moss designed a fashion line for a British retailer and is the longtime face of Versace, Longchamp and David Yurman. Forbes' list was based on earnings estimates for June 2009 through June 2010.
Also making the list were Dutch model Doutzen Kroes, Adriana Lima, Russian model Natalia Vodianova, Alessandra Ambrosio, Daria Werbowy and Miranda Kerr.
The only American to make Forbes' list was Carolyn Murphy, who has been seen in ads for Estee Lauder, Roberto Cavalli and Anne Klein. She earned $3.5 million.