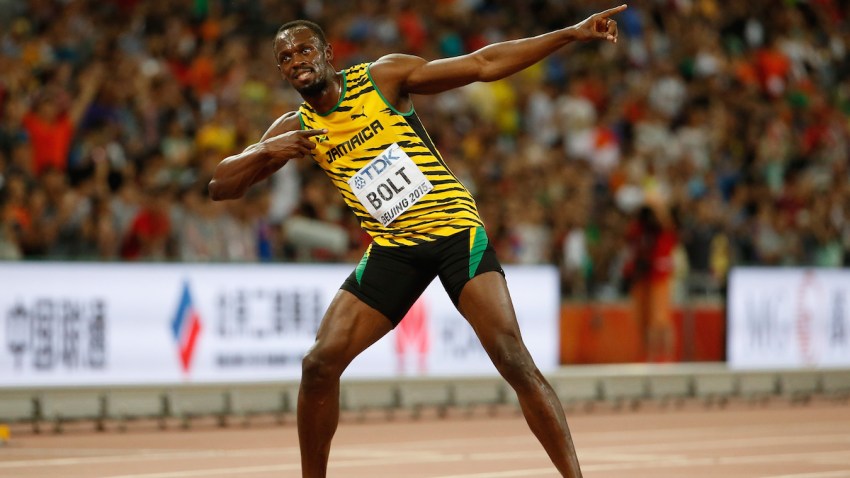 For the fastest man in the world, even an ordinary press conference becomes extraordinary.
Such was the case for Usain Bolt on Monday in Rio.
The press conference didn't start off on the right cleat, as Bolt received a lukewarm response from the pool of journalists as he was introduced.
"First of all, you've got to clap louder than that," Bolt joked as he walked on stage.
Bolt then discussed his desire to break the 19-second mark in the 200 meter race (he holds the record at 19.19), said his training is going well despite his bum hamstring, and reiterated that this will, indeed, be the last Olympics of the soon-to-be 30-year-old's career.
There were a few bizarre moments, as well.
Someone in the crowd rapped for him. At least we think that's what it was. Watch at your own risk:
And then at the end of the press conference Bolt was joined on stage by samba dancers, who proceeded to dance him off the stage because, well, he's Usain Bolt and you're not.
Bolt's first race will be Saturday as he begins his quest for gold in the 100 meters.