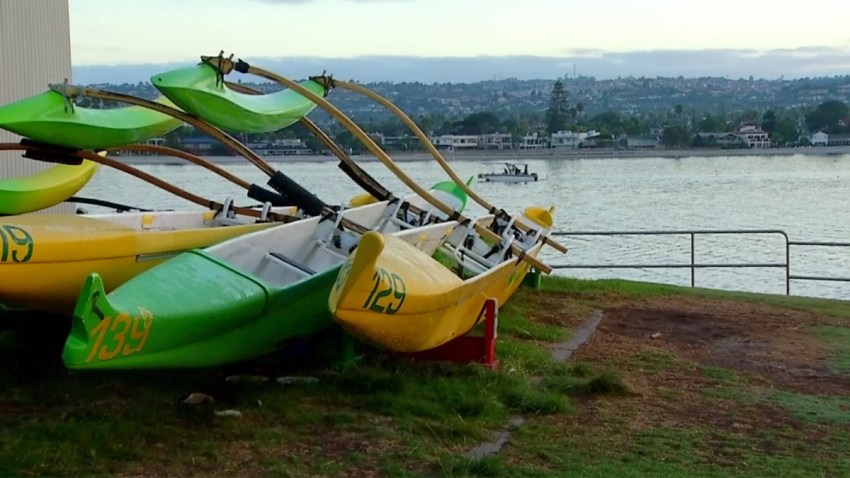 Divers have found the body of a teenage kayaker who disappeared in Mission Bay Saturday afternoon, according to San Diego Lifeguards.
The 17-year-old victim was an exchange student from Ghana, according to San Diego Fire-Rescue. Officials said his body was recovered at 9:35 a.m. Sunday in about 25 feet of water.
The kayaker was last seen around 3 p.m. Saturday near Santa Clara Point. Officials received 911 calls from witnesses who reported hearing the kayaker screaming for help from the water. Witnesses told lifeguards the teen had a life jacket in his hand, but lost his grip and became submerged.
Crews launched a large-scale search for the teen that included several lifeguard vessels and a 22-person dive team.
As night fell, lifeguards said their search had turned into a recovery effort for the teen's body.
"We're fairly certain it was a drowning," said San Diego Lifeguard Marine Safety Capt. Nick Lerma
San Diego Police, San Diego Harbor Police and the Park Ranger Lake Team were called to assist in the search using sonar technology. At dusk, searchers said they had detected something under the water but could not positively identify the object.

[[272425761, C]]
Lifeguards resumed their search at 6:30 a.m. Sunday and found the teen's body three hours later.
Lerma said the search took time because witnesses placed the victim in different locations. Also, divers faced "near blackout visibility" in Mission Bay, according to fire officials.
"It just involves a methodical search where we can cover all the areas, check them off and move to the next areas," Lerma said
Officials said the teen rented the kayak from a local shop.